How To Improve Your Putting Feel
Golf Monthly Top 50 Coach Keith Wood shares three drills to enhance your awareness and improve your putting feel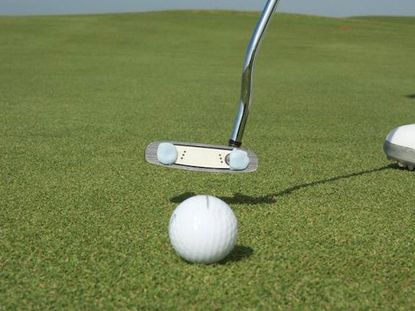 Having confidence on the greens can free up the rest of your game and unlock your true potential, so it's important to dedicate some time to your putting. In the video and article below, PGA pro Keith Wood runs through some simple drills that will help you improve your feel and enable you to shoot lower scores.
Blu Tack drill
As golfers, we perhaps don't think too much about the contact between ball and putter face - is it more towards the toe or heel perhaps, potentially making the head twist a little bit at impact? This drill can really highlight where you're making contact and help you to focus on finding a more central strike every time.
Just pop a little bit of Blu Tack on the toe and heel of the putter face to make the effective area of the face much smaller. If you make contact on the Blu Tack it will be completely dead and the ball won't go anywhere, providing instant feedback as to whether or not you've found the centre of the putter blade. This simple drill can really helps to concentrate the mind on the centre of the club.
Listen for the sound
Sound can be another instant giveaway as to where you're making contact. How many of us really know what the ball and putter should actually sound like at impact? Make a nice smooth stroke, and listen out for the telltale little click of a well-struck putt.
It will obviously depend on what type of ball you use, and you do need to be consistent – it's no good going from a really hard ball to a soft ball. But providing you keep using the same type of ball, you should start to notice a consistent sound when you strike your putts well. You can really sharpen your focus and feel by concentrating on the sound.
Go one-handed
In a conventional right-below-left putting grip the left hand controls while the right hand releases the putter head. If you roll a ball across a putting green, you'll really feel some slack and a change of direction in the arm and wrist – that's the release we're expecting from the right hand through the golf ball as well.
Try rolling a few balls to get the feel for the right hand releasing as some golfers just aren't aware of that subtle feeling of lag and release as the putter changes direction between backswing and throughswing. But it is important, because a stroke that's rigid and fused will give you no feel whatsoever and very different results in terms of a consistent roll.
I would also recommend going one-handed in practice, so set up as normal, then take your left hand off the club leaving your right hand completely on its own back and through the stroke. It's something Tiger Woods does religiously before heading to the first tee.
See how it feels, then re-apply your left hand. You might just have a completely different sensation from that right hand and arm now, and you'll certainly be much more aware of what they're doing in the putting stroke.
Get the Golf Monthly Newsletter
Tips on how to play better, latest equipment reviews, interviews with the biggest names and more.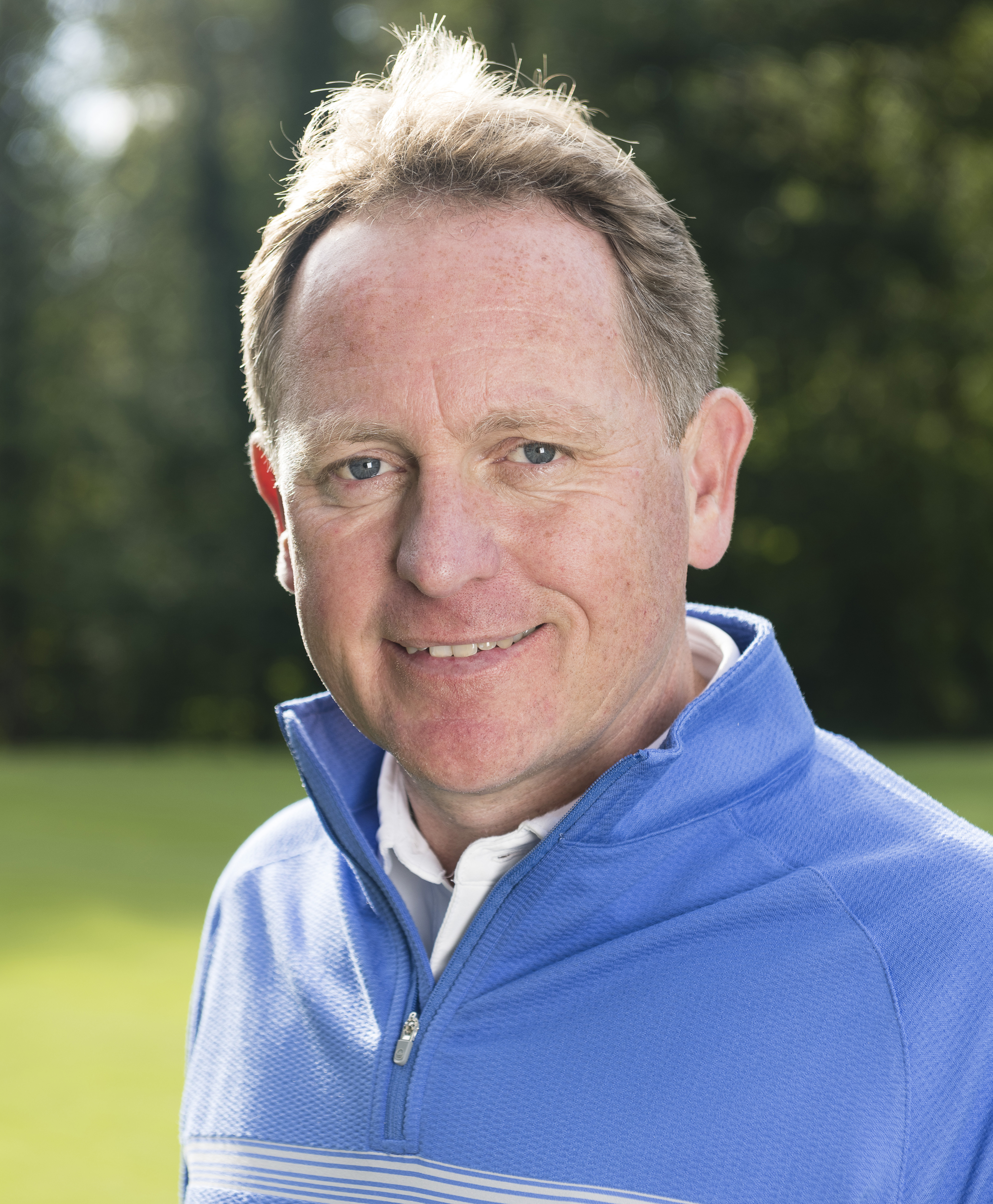 Location: Golfsmart International, Hertfordshire
Keith has worked with Golf Monthly for over 20 years. He's Director of Instruction for The Faldo Series and has coached multiple Tour winners, including Sir Nick Faldo and Seve Ballesteros. His academy, Golfsmart International, can be found in Hitchin, and coaching is still at the forefront of what he does.
Students learn best when...
They are secure and comfortable with their environment including you, the instructor. We need to listen to the player, establish their goals and break down their fears and barriers to change, establishing trust and confidence. Communication is everything and the use of today's technology is essential, especially visually, as it helps enormously to get our message across.
Advice for practice:
Hit less balls in shorter sessions and have a plan. Why are you practicing? (purpose). Whether it's a technical swing change or a drill, try and measure the outcome. It could be visually, target and result driven, but above all, don't be afraid to experiment in your practice sessions. You'll be amazed what you can discover on your own and have great fun doing it.
A typical lesson:
There is no typical lesson but I would like to think that I am a good listener and communicator. I want to establish what the student knows and wants to achieve as I assess the priorities of their improvement. I choose my words carefully as its about clear communication, so that the player understands my reasons behind any suggestions given. One commonality of my sessions would be that the player is fully immersed in the session; it's not about me telling them to do something but the player discovering how to improve with my help.