Evnroll ER Putter Series Range Review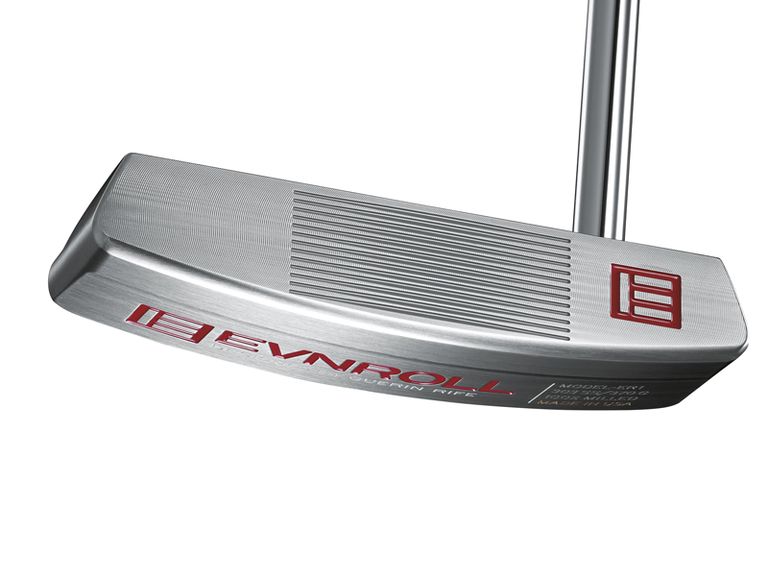 By Neil Tappin
In this exclusive video on the Evnroll ER putter series, Michael Harris test the performance from one of the most technologically advanced putter ranges on the market
Evnroll ER Putter Series (ER1 and ER2 £249, ER5 and ER6 £275)
Key Technology: The brainchild of putter designer Guerin Rife, the quartet of Evnroll ER putters' face mill pattern delivers uniform performance across the face thanks to the precise milling that imparts progressively more energy transfer on off-centre hits. This rolls the ball a consistent distance with every stroke. The milling also has a cambering effect so that putts struck from the toe that would miss right are more likely to start on a better line that is closer to the desired target.
Golf Monthly VERDICT
+ The classy, brushed satin finish on three of the models and simple head designs make the Evnroll ER putter one of the best-looking ranges on the market. No question the performance feature that stands out is the forgiveness. It was most impressive and notable how well this putter rolls the ball from heel and toe hits; there was genuinely very little drop off in the distance the ball rolled from different strike locations on different lengths of putts. The accuracy was maintained too, another very reassuring trait that should help golfers three-putt less. The dots on top help position the ball centrally and some testers felt that changing the position of the ball on breaking putts helped the ball travel on the high side of the break, as most amateurs tend to miss on the low side this was an interesting and helpful feature. The mid-sized, spongy grip topped off what are some excellent feeling and performing putters. The Evnroll ER putter range is big enough to offer each golfer a model that works for him or her, without being too confusing. Whether the mallet or more classic looking putter, they all have an excellent, premium looking finish.
- The heads felt a little light for their size and the sound is louder than most.