They said it… great Old Course St Andrews quotes
Some of the best St Andrews Old Course quotes over the years from the reverential to the humorous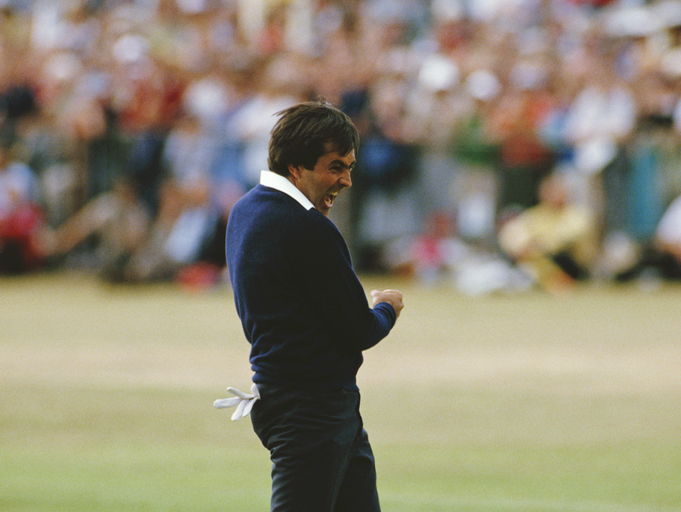 It's golf's most famous course so no surprise the history books are full of great St Andrews quotes from the reverential to the reflective to the humorous
Bobby Jones
"I could take out of my life everything except my experiences at St Andrews and I would still have a rich, full life."
Tiger Woods after his 2000 victory
"It may be years before I fully appreciate it, but I am inclined to believe that winning The Open at the Home of Golf is the ultimate achievement in the sport."
Jack Nicklaus
"If you're going to be a player people will remember, you have to win the Open at St. Andrews."
"Until you play it, St. Andrews looks like the sort of real estate you couldn't give away."
Seve on his winning birdie putt in 1984
"That was the happiest moment of my whole sporting life. My moment of glory. My most fantastic shot."
Doug Sanders in 2000 on his missed three-footer in the 1970 Open…
"It doesn't hurt much any more. These days I can go a full five minutes without thinking about it."
Ben Crenshaw
"The reason the Road Hole at St Andrews is the most difficult par 4 in the world is that it was designed as a par 6."
Jack Nicklaus, on taking four shots to get out of Hell Bunker during the first round in 1995
"I guess that's why they call it Hell."
Check out our 2015 Open Championship preview video below...
Tom Watson
"St Andrews is a hard course to understand. You have to relearn it and relearn it and relearn it all the time."
Dustin Johnson
"As a kid, I remember John Daly bombing it around St Andrews in 1995 to win the British Open, and people say we are similar in a lot of ways."
Pat Ward-Thomas, golf writer
"The Auld Lady can be as tantalising as a beautiful woman, whose smile at once is a temptation and a snare, concealing heartbreak and frustration for some, joy and fulfilment for others, but possession only for the very fortunate few."
Tom Watson after the second round in 2010
"This golf course was tough today. I said yesterday she was naked, but she put on her boxing gloves today and hit us with all she had."
Rory McIlroy after on a missed three-footer for birdie on 17 in his first-round 63 in 2010
"It went through my mind on 17 that 62 would have been the lowest round in a Major. That's probably why I missed the putt. It would have been lovely to shoot 62, but I can't complain."
Rory McIlroy on his second-round 80 in 2010
"I have never experienced anything like it before. I'm here for the weekend, so it's not all bad, but definitely a complete contrast to yesterday."
Louis Oosthuizen, 2010 St Andrews champion
"To win an Open Championship is special, but to win it here in St Andrews is something you dream about."