Forward Press In Putting - How Does It Work?
The forward press in putting can be a very helpful tool for players. Top 50 Coach Katie Dawkins reveals what it is and what it can do for your game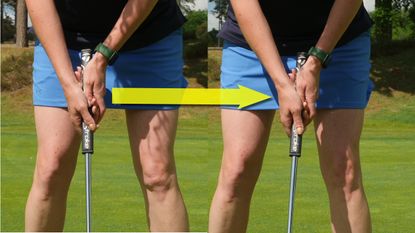 (Image credit: Future)
Get the Golf Monthly Newsletter
Thank you for signing up to Golf Monthly. You will receive a verification email shortly.
There was a problem. Please refresh the page and try again.
A forward press in putting is something a lot of golfers may not be aware of but it has fantastic benefits if you struggle on the greens. In the video and article below I'll talk through what it is, how it works and why you should think about adding a forward press to your putting routine.
Forward Press In Putting: Video Tips
Some golfers stand for too long over the ball almost frozen, this can be caused by sheer terror if putting is the part of their games that devastates a score. By introducing a forward press the grip pressure can be alleviated, giving a cue to begin the putt and set the stroke off smoothly. It acts as a leveller for both rhythm in the stroke and pace in your putting.
This also acts to de-loft the putter. Most putters have between two and four degrees of loft on them. You may be a golfer who gets too wristy, leaving your hands behind the ball at impact adding loft onto the face. This causes you to hit the ball in the air so the ball bounces along the green rather than rolling smoothly. Less loft on your putter or perhaps the forward press will help you to roll the ball which maintains pace and keeps the line more effectively.
Address the ball with your eyes directly over it, ensure your hands are soft. You'll notice you can see a snippet of the insert or face as you look down. By gently pressing the hands forward you lose sight of this, thus de-lofting the putter.
Nelly Korda is a prime example of someone who uses that forward press to help her, her left below right putting grip also sees that stroke stay steady.
Phil Michelson's putter has been known to have 7 degrees of loft on it! This is due to his forward press keeping loft drastically off the face at impact, so he has more loft added in order to achieve around 4 degrees as he hits the ball. This is why it is SO important you go through a putter fitting. Everyone is different and your putter needs to be fitted to your putting style.
If you are someone who notices the ball jump along the green or even skid on those long putts - you'll see it more on a dewy morning - the a forward press could help you out. Team that up with a putter fitting and you'll sharpen up your game on the greens.
Get the Golf Monthly Newsletter
Tips on how to play better, latest equipment reviews, interviews with the biggest names and more.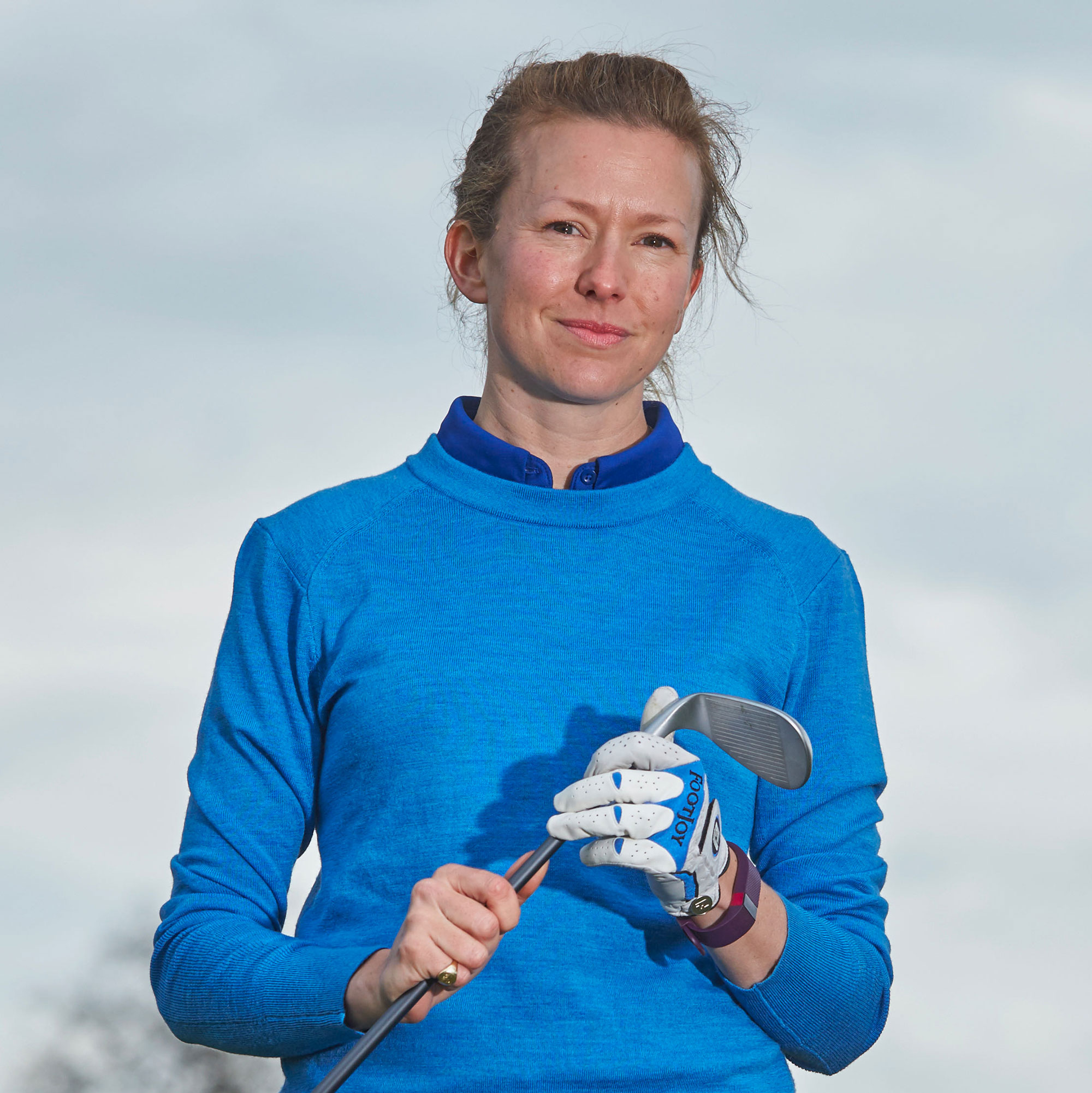 Advanced PGA Professional and freelance contributor
Katie is an Advanced PGA professional with over 20 years of coaching experience. She helps golfers of every age and ability to be the best versions of themselves. In January 2022 she was named as one of Golf Monthly's Top 50 Coaches.
Katie coaches the individual and uses her vast experience in technique, psychology and golf fitness to fix problems in a logical manner that is effective - she makes golf simple. Katie is now based at the stunning Hamptworth Golf Club on the edge of the New Forest. An experienced club coach, she developed GardenGOLF during lockdown and as well as coaching at Hamptworth she freelances, operating via pop-up clinics and travelling to clients homes to help them use their space to improve.
She has coached tour pros on both LET tour and the Challenge Tour as well as introduced many a beginner to the game.
Katie has been writing instructional content for magazines for 20 years. Her creative approach to writing is fuelled by her sideline as an artist.