TaylorMade JetSpeed woods review
Golf Monthly Editor Michael Harris reviews the TaylorMade driver, fairway wood and rescue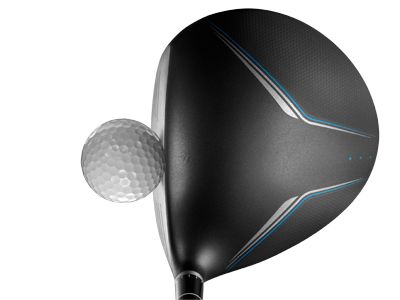 Golf Monthly Editor Michael Harris reviews TaylorMade's JetSpeed driver, fairway wood and rescue
Above, Golf Monthly Editor Michael Harris gives his TaylorMade JetSpeed driver review. His fairways and rescue review is at the bottom of this story.
The Jetspeed driver, fairway woods and rescue clubs will utilise a low-forward centre of gravity and light overall weight to promote faster swing and clubhead speed for more distance.
"With our SLDR and JetSpeed products, we're giving golfers of all types the opportunity to increase their launch angle and reduce their spin-rate, which ultimately leads to more distance," said TaylorMade Executive Vice President Sean Toulon.
Research suggests 72% of all golf shots are hit below the centre of face, so the JetSpeed driver is designed to minimise the ill effects of shots struck below the centre of the clubface.
"JetSpeed's Speed Pocket is engineered to dramatically reduce that added spin to promote more distance on that very common type of mis-hit," said TaylorMade Senior Director of Metalwood Creation Brian Bazzel.
TaylorMade JetSpeed woods feature a low-profile head design that improves the ability to make contact with the clubface below the centre of the ball, which makes it easier to launch the ball into the air.
The JetSpeed driver is available in three lofts (9.5,10.5 and 13 degrees) and has an RRP of £249.
The stock JetSpeed fairway wood is available in five different lofts and comes with an RRP of £179.
While the JetSpeed rescue is available in four lofts (19,22,25 and 28 degrees) at an RRP of £139.
TaylorMade JetSpeed fairway and rescue review: