Play Your Best Challenge: Breaking 70
Play Your Best Challenge winner, John Boag, blogs on his mission to break 70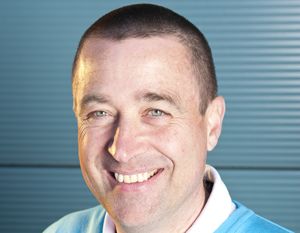 Day one at the range. I only had the 7-iron with me and went through 100 balls trying to get the new grip working. At the start there was a big draw happening but it soon settled down to a slight draw at worst.
I found it hard to aim straight at my target having been used to aiming left and allowing the fade to do its magic. By the end of the bucket I was hitting it well and the grip was feeling more comfortable and natural. I now have a ball that is flying bullet straight or with a slight draw.
Day two at the range attached to Craigie Hill Golf Club, I had the 3-wood and driver with me. Despite a few hooks with the 3-wood, I was soon swinging well and most shots were flying straight with a penetrating flight that seemed to fly for miles compared to my old model that had a high fading ball flight.
On to the driver. I hit around 25 drives of varying flights and distances, still mostly fading a little but strange as it sounds the grip is not as comfortable with the big stick as it is with the rest of the bag. It may be all in the mind. I was going to hit some more balls but it was now too dark and it took a while to retrieve the balls from my previous shots.
Saturday March 31 was the first full round with the new set up. I started well but did not take the driver out early on as confidence was not there. I was also surprised at how much softer the Ping putter felt, and it took a while for it to sink in that I was coming up short on all my putts. The saving grace was that they were all on line and if hit the score could have been a whole lot better.
Overall I was happy as I did not hold out much hope of breaking 80 never mind 70 with a whole new bag of gear. I was surprised how easy it was to hit the Pings straight from the off and despite the odd big draw everything flew where I was aiming.
The only down side was the driver. I was still lacking confidence but that is something I woukld work on. On Thursday April 5 I was at the range for 100 balls working with the driver. I started badly but realised that I was holding back and not swinging as normal, the end result of which was the last 20 balls flying long and straight and the more I gave it the better it flew.
Follow John's progress on Twitter @toady67
Betting experts, writers and video producers. Couple of guys in our early 20's looking to bring the sport that we love into a new era.'