Ricardo Santos wins the Madeira Islands Open
Ricardo Santos from Portugal won his first European Tour event following a superb final round of 63 at the Madeira Islands Open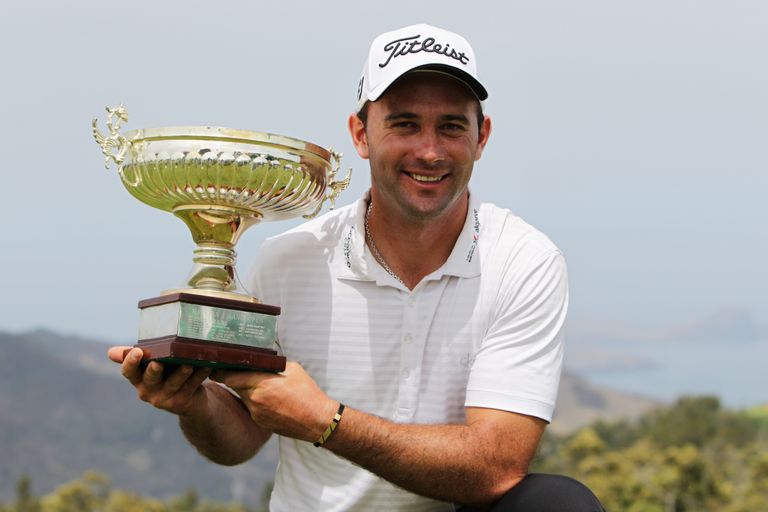 (Image credit: Getty Images)
By Tom Clarke
Ricardo Santos, became the first Portuguese player to win on home soil when he fired a final round nine-under-par 63 to win the Madeira Islands Open by four shots.
The 29-year-old player who graduated from the Challenge Tour in 2011 fired nine birdies including one on each of the final three holes to win from Sweden's Magnus Carlsson and Andreas Harto.
Harto had started the best on the final day, reaching the turn in six under par, but three bogeys in four holes ended his challenge as he finished in 3rd place.
Overnight leader Carlos Del Moral from Spain had a poor final round and a triple bogey 7 on the 9th hole ended his challenge as he signed for a 73.
Santos all but clinched victory with a monster putt on the 17th hole, but certainly did not let any nerves get to him as he birdied the final hole as well.
"To win my first European Tour event in my own country is very special. The putt on the 17th was unbelievable, and I knew then that victory was mine.
"It was a sensational round - definitely the best of my career. It was amazing to have the crowds here supporting me. It would be difficult to imagine a better win than this.
"I didn't have many bad moments in the round, but the supporters were always there to pick me up and keep me going. This is a huge moment in my career.
"I just played very solidly all the way round. I kept hitting fairways and greens and trying to hole putts, and luckily my putting was incredible today."
Madeira Islands Open Santo da Serra, Madeira, Portugal 10-13 May, €675,000, par 72
1 Ricardo Santos (POR) 68 67 68 63 266 € 112,500 2 Magnus A Carlsson (SWE) 66 66 71 67 270 € 75,000 3 Andreas Harto (DEN) 67 71 66 67 271 € 42,255 4 Carlos Del Moral (ESP) 69 67 63 73 272 € 24,624 4 Joakim Lagergren (SWE) 66 66 70 70 272 € 24,624 4 Mikael Lundberg (SWE) 69 70 64 69 272 € 24,624 4 John Parry (ENG) 71 70 65 66 272 € 24,624 4 Oliver Wilson (ENG) 66 65 72 69 272 € 24,624 9 David Dixon (ENG) 68 68 70 67 273 € 14,310 9 Alastair Forsyth (SCO) 69 68 70 66 273 € 14,310
Note: Player score in bold signifies Titleist ball usage