Justin Rose adopts Novak Djokovic Diet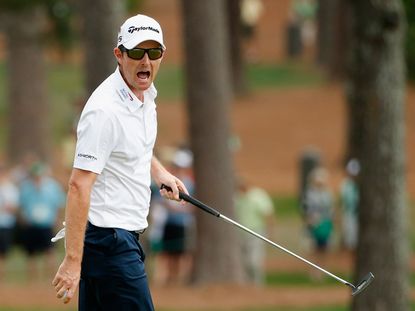 Justin Rose had some early season struggles before a runner-up finish at Augusta. He credits the success to a simple change in what he eats, or doesn't eat.
Justin Rose adopts Novak Djokovic Diet
His 14 under par score at Augusta would've been good enough to win a green jacket at nearly every Masters tournament in the history of the tournament.
Justin Rose turned a corner at Augusta, after a disappointing start to the season. Rose missed three cuts coming into the first major, with his tie for 37th at the Houston Open as his best finish.
Now, he feels his game is making a change for the better due to his diet.
When speaking to ESPN, Rose said he is taking a page out of world tennis number one's playbook, Novak Djokovic.
"I have given up gluten, like Djokovic. It worked for him - he is a little whippet," Rose said. "I reckon I have lost eight to 10 pounds and I feel so much better for it.
"My joints feel amazing, no soreness, no early morning creaks. It has been amazing. I'm still training and still lifting in the gym and have kept my strength up. It's just the unwanted stuff that's disappeared."
Rose said his body is feeling better than ever, and is looking to build off the Masters success.
"I felt like there were moments in which I could have done better and I'll learn from those moments and think about them.
"But overall, I was happy the way I stuck with it, and to come here with not a lot of form so far this season, to finish tied second [with Phil Mickelson] is obviously a good result. I feel like my season is now under way."
Rose also commented how his style has changed since winning his first major at the US Open two years ago.
He says the mindset has become more about major hunting, instead of worrying about the odd poor preformance or missed cut at another minor tournament.
The world's 8th rannked player is hoping to build his game, before the upcoming WGC- Match Play Championship in San Francisco and the Players Championship at TPC Sawgrass.
A US native, Taylor enjoys hacking from the rough and scrambling to save bogey on a par 3. Follow Taylor on Twitter @taylorumland