Could Q School Really Get Even Harder?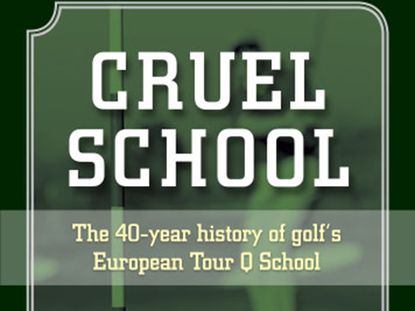 Author of Cruel School, Ross Biddiscombe, shares his predictions on the prestigious end-of-season qualifying event in Europe and Asia.
As the 2015 golf season fades in our memories, the recently-completed European Tour Q School is still making news. As the author of a new book about this tournament, I am able to make a bold prediction - this prestigious end-of-season qualifying event will merge with its Asian counterpart before the year 2020.
A joint European Tour/Asian Tour Q School would make perfect sense after the two tours announced their closer working relationship in August. The details of the potential merger are in my book, Cruel School: The 40-Year History of Golf's European Tour Q School, which includes a section on the future of the event and an interview with the tournament director Mike Stewart.
The European Tour's deal with PGA Catalunya in Spain as the Q School Final Stage venue ends in 2017, so that might be the catalyst for change. I would guess a new grand final including qualifiers from both tours to be staged somewhere in either Turkey or the Middle East before 2020.
Since the PGA Tour's Q School in America stopped offering direct entry to its own main tour events in 2013, the European Tour's School has become the most important qualifying tournament in world golf attracting almost 1,000 players per year from over two dozen countries. The downside is that joining up with Asia could mean an even longer process for Q Schoolers - it's now up to 14 rounds long!
If it happens, then gaining entry to the European Tour will also get significantly harder. A new grand final may offer more than the current 25 Tour Cards, but it will be incredibly exhausting for the golfers.
Q School – which was first staged in 1976 - is already known as "golf's torture chamber" and, if the merger happens, then it will seem like a cruel school indeed.
Cruel School: The 40-Year History of Golf's European Tour Q School is now available in paperback from www.amazon.co.uk (opens in new tab) and will be published as an eBook later this month. For more details, go to www.golfontheedge.co.uk.
Tom Clarke joined Golf Monthly as a sub editor in 2009 being promoted to content editor in 2012 and then senior content editor in 2014, before becoming Sports Digital Editor for the Sport Vertical within Future in 2022. Tom currently looks after all the digital products that Golf Monthly produce including Strategy and Content Planning for the website and social media - Tom also assists the Cycling, Football, Rugby and Marine titles at Future. Tom plays off 16 and lists Augusta National (name drop), Old Head and Le Touessrok as the favourite courses he has played. Tom is an avid viewer of all golf content with a particularly in depth knowledge of the pro tour.