Bioflow celebrates win with Lee Westwood
Bioflow, one of the world's leading suppliers of magnetic wrist products, is celebrating after staff player Lee Westwood won the 2012 CIMB Niaga Indonesian Masters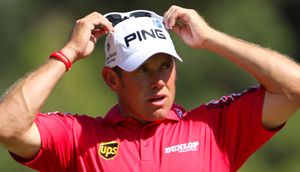 Bioflow, one of the world's leading suppliers of magnetic wrist products, is celebrating after staff player Lee Westwood won the Indonesian Masters.
Westwood completed a demanding final 32 holes in testing conditions on Sunday after storms interrupted play on Saturday.
The Englishman, who led from day one, shot a third-round of 65 to set up the victory which ensured he could cruise over the finish line with a final-round 74.
"Hopefully this will kick-start my year," said Westwood. "I've played well without any wins so hopefully I can go on and win other tournaments."
Wearing his white Bioflow Sport wristband, Westwood managed to beat the tough conditions, the strong field and remained completely relaxed and in control of his game despite a draining final 32 holes - to land the 38th victory of his career.
"It is never easy playing in these conditions and I had to play 32 holes," added Westwood. "It was draining out there and I was really feeling it on the back nine.
"When you are in contention and under pressure, it seems to zap your energy faster. There was a lot of pressure so I'm glad I did it."
Visit bioflowsport.com for more information on Bioflow sports wristbands and bracelets.
Betting experts, writers and video producers. Couple of guys in our early 20's looking to bring the sport that we love into a new era.'