'The Adrenaline's Going To Be At A Million' - Homa In Awe Of Ryder Cup First Tee Stand
Max Homa says his "adrenaline's going to be at a million" after being wowed by the huge first tee grandstand at Marco Simone that awaits in the Ryder Cup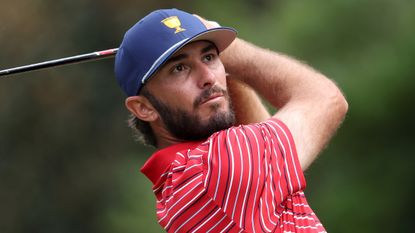 (Image credit: Getty Images)
Get the Golf Monthly Newsletter
Thank you for signing up to Golf Monthly. You will receive a verification email shortly.
There was a problem. Please refresh the page and try again.
Max Homa can already sense the adrenaline that will be flowing through his body after getting a look at the monstrous first tee grandstand that will be awaiting them in the Ryder Cup.
Homa was part of Zach Johnson's scouting party that played Marco Simone Golf Club in Rome as they not only got a sense of the challenge the course would offer but also the atmosphere.
Le Golf National had a massive first tee stand five years ago, and although not quite as big, the one at Marco Simone is still a monster, and is an enclosed space that will only amplify the noise bellowing down from the fans.
Homa was part of the winning USA Presidents Cup team at Quail Hollow last year, but although he found it hard to accept at first, he's now certain the Ryder Cup will take the atmosphere up to another level.
"Just standing on the first tee when we went out there last weekend with zero people there was insane just how big the stands are," said Homa.
"All the stories all the boys were telling me just about what it's like, whether home or away. The Presidents Cup was so exciting and it was so raucous and it was so wild.
"I had a few people tell me that it's just nothing compared to what the Ryder Cup will be, and I really had a hard time believing that until I saw the stands on the first tee.
"We had a tunnel out at Quail Hollow and it was nuts, but this is like quadruple the size. Just that alone, you could already tell how different it is and how amplified it will be.
"We obviously haven't won there in 30 years, so we have a lot we're trying to accomplish and a bit of a chip on everyone's shoulder. So it just feels bigger."
Johnson was keen for his players to visit the course ahead of Ryder Cup week to not only get a glimpse of what they're in for, but to do some serious course prep.
With everything that surrounds the Ryder Cup in the week of the event, Homa agrees that they've saved themselves from being panicked about getting their game plans done in Rome.
"It was very nice to see the golf course. I would say those weeks are so busy, you almost feel like you're rushing, at least that's what I felt at the Presidents Cup," Homa added.
"You're rushing to get to know things about the golf course, you're rushing to get some extra practice in, whatever it may be. At Quail Hollow we all played it a billion times and this one we had never been to.
"So just between the first day that we played it and then the second day completely changed my view of how we play the golf course. So basically looking back now, that saved me a day over there. I can tell Joe now what clubs we're going to hit on certain tees, he can adjust off that.
"Plus being around all the guys and seeing how tightknit the group is, it almost gave me a bunch of confidence that not only is it going to be a fun week, but I do think we have that camaraderie to get things done and break that 30-year drought."
Homa is playing at the Fortinet Championship this week, and despite it being so close to the Ryder Cup he's got no concerns about tiredness creeping in following a long journey.
"I think once we get to Rome it will be easy, the adrenaline's going to be at a million, so I'm not so worried about that," Homa insisted.
"This week has been a bit of a grind, felt like I was a zombie the last two days, today I finally feel a little bit better energy-wise.
"I'm very much excited to go play in Rome, but I have a week to get my energy back. I'm not so worried about that.
"I'd like to make sure that I expend enough energy this week to make sure I get as ready as I can to play well, and then yeah, I'll reassess that at the end of the week. It is just golf at the end of the day."
Get the Golf Monthly Newsletter
Tips on how to play better, latest equipment reviews, interviews with the biggest names and more.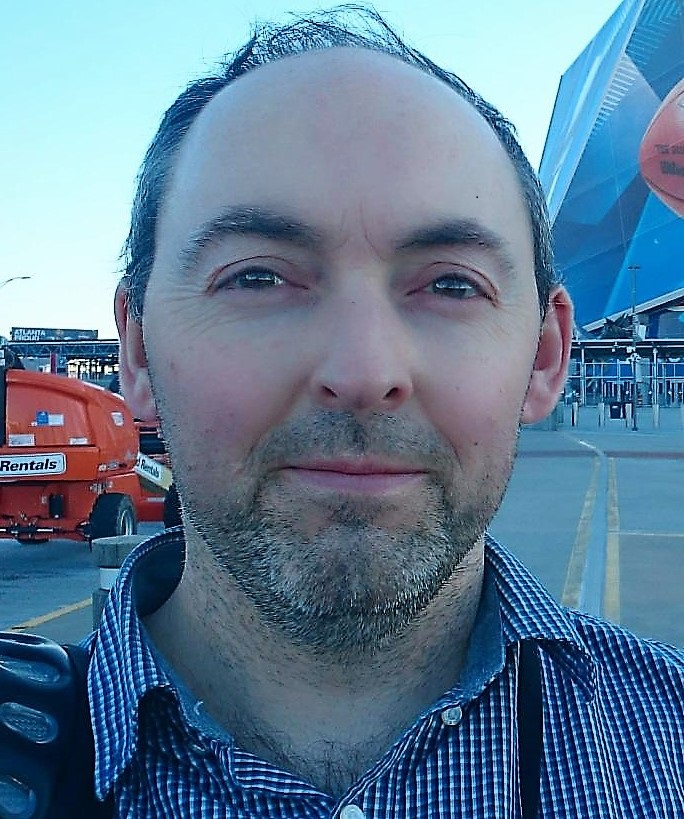 Paul Higham is a sports journalist with over 20 years of experience in covering most major sporting events for both Sky Sports and BBC Sport. He is currently freelance and covers the golf majors on the BBC Sport website. Highlights over the years include covering that epic Monday finish in the Ryder Cup at Celtic Manor and watching Rory McIlroy produce one of the most dominant Major wins at the 2011 US Open at Congressional. He also writes betting previews and still feels strangely proud of backing Danny Willett when he won the Masters in 2016 - Willett also praised his putting stroke during a media event before the Open at Hoylake. Favourite interviews he's conducted have been with McIlroy, Paul McGinley, Thomas Bjorn, Rickie Fowler and the enigma that is Victor Dubuisson. A big fan of watching any golf from any tour, sadly he spends more time writing about golf than playing these days with two young children, and as a big fair weather golfer claims playing in shorts is worth at least five shots. Being from Liverpool he loves the likes of Hoylake, Birkdale and the stretch of tracks along England's Golf Coast, but would say his favourite courses played are Kingsbarns and Portrush.