Live scoring at the 2013 Golf Care Matchplay Championship
The Golf Care Matchplay Championship has joined up with VPAR to provide live scoring at the Els Club in Dubai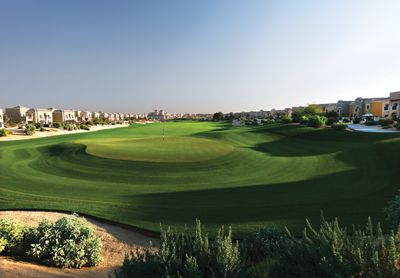 The UK's largest amateur event, the Golf Care Matchplay Championship, will this year provide live scoring from the Els Club in Dubai.
In partnership with VPAR, a world leader in interactive scoring technology, and for the first time in tournament history, friends and family will be able to follow the progress of loved ones from thousands of miles away.
VPAR will supply live leaderboards within the Els Club, as well as on-course handheld devices allowing players to track the progress of those around them. This will allow players to know exactly where they stand in the field and what they need to do to win.
John Woosey, Managing Director of the Matchplay Championship, commented: "The aim of the event is to give amateur golfers the opportunity to compete in a professionally run event. We've a world class hotel, an immaculate championship golf course, a new title sponsor and TV cameras to film the action. The addition of live scoring is really the icing on the cake!"
The Golf Care Matchplay Championship celebrates its 10th anniversary this year and the event is due to be televised on Sky Sports in July.
All of the scores will be updated on the Golf Care Matchplay Championship website, www.matchplaychampionship.co.uk, from Monday 13th - Wednesday 15th May.
With televised action and the new VPAR live scoring technology, the event is set to be exciting step forward for the Championship and all those involved.