British success at U.S. Kids Golf European Championships
British youngsters had some excellent results at the U.S. Kids Golf European Championships held in Scotland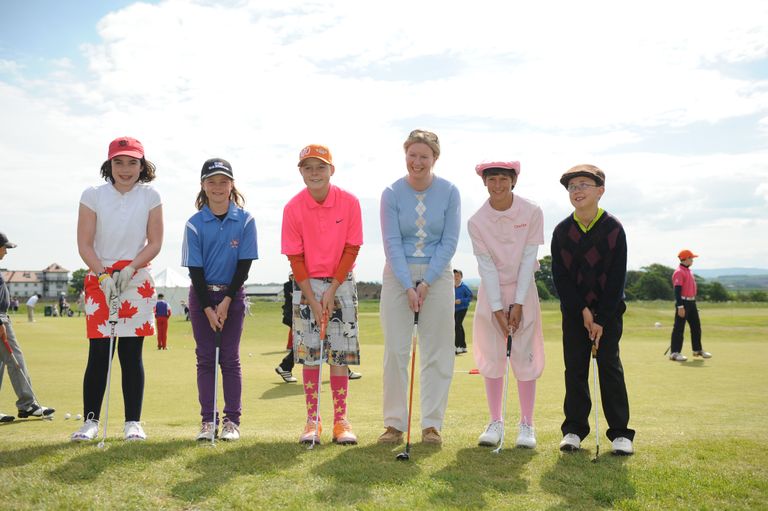 The U.S.Kids Golf European championships was played over five of Scotland's most famous golf courses; Gullane No. 2, Gullane No. 3, Craigielaw Golf Club, Luffness New Golf Club and Longniddry Golf Club.
Each age group winner won a place to the prestigious U.S. World Championship, which is being held at Pinehurst, North Carolina, later this summer.
Britain's youngsters shone through at the championship, which involved more than 550 competitors from 50+ countries.
In the boys age 13 group, returning champion, the Isle of Man's Herman Loubser over-came second round leader Carlos Marrero to claim his second consecutive European Championship title.
Aadam Syed of Hayes won by an impressive nine strokes in the boys 11 division, edging out Reece Els of South Africa, Ernie Els' nephew, in the process.
Elsewhere, two young British golfers scored a hole in one.
Benjamin Schmidt from Barnsley hit a 27 degree rescue club down the left side of the 15th at Gullane No.3 on day one of the tournament.
Shergo Kurdi from Surrey aced a pitching wedge at the 4th at Longniddry, the ball bounced once on the green and went straight into the hole.
But without doubt the most impressive victory of the tournament was in the girls age 11 group where Isabella Fierro of Mexico improved each day to secure herself a 20-stroke victory.
"On the course, the level of play was fantastic. Two holes-in-one highlighted the play, in addition to a player recording seven consecutive birdies and another recording a 20-stroke victory," said Chris Vonderkall, of U.S. Kids Golf.
Where next? US Open microsite Britain's Best Putter Play Your Best Challenge
Betting experts, writers and video producers. Couple of guys in our early 20's looking to bring the sport that we love into a new era.'