Leading Hotels of the World launches The Golf Society
The Leading Hotels of the World (LHW) has launched the The Golf Society, an elite association that combines all the perks of its Leaders Club membership programme along with a host of supplementary benefits designed for members only at participating Leading Golf resorts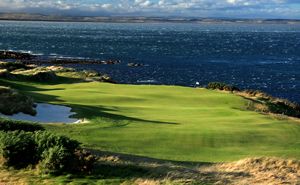 The Leading Hotels of the World (LHW) has launched the The Golf Society, an elite association that combines all the perks of its Leaders Club membership programme along with a host of supplementary benefits designed for members only at participating Leading Golf resorts.
The Golf Society is designed to create value for both serious and casual golfers. SVP and chief marketing officer of LHW, Claudia Kozma Kaplan, said: "In 2011, our Leading Golf resorts had an increase in revenue of over 40%.
"This tremendous success reflects the appeal of our iconic golf courses including St Andrews, Casa de Campo, Gleneagles, and Sandy Lane, to name only a few. Membership in the Golf Society will make for truly extraordinary experiences."
In addition to access to nearly 50 celebrated courses, members of the Golf Society enjoy a host of exclusive golf and resort benefits.
The annual membership fee for The Golf Society (including all Leaders Club Access benefits) is $400.
For more information on participating hotels, or how to become a member of the Golf Society, email TheLeadersClub@LHW.com, call 1-800-650-CLUB or visit LHW.com/GolfSociety
Betting experts, writers and video producers. Couple of guys in our early 20's looking to bring the sport that we love into a new era.'