Free Game Golf app lets you track your stats using your phone
A new Game Golf app for smartphones has been launched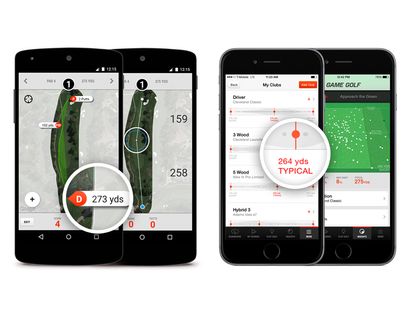 Game Golf has announced the launch of its free Android and iOS app, Game Golf Tracking, which will enable golfers to track their shots as they play their round
Game Golf has announced the launch of its free Android and iOS app, Game Golf Tracking, which will enable golfers to track their shots as they play their round.
The Game Golf Tracking app will provides golfers with an aerial view of each hole, distances to key locations using a GPS feature, and the ability to 'tag' each shot by selecting the club they used.
Golfers will also be able to see greens in regulations, fairway accuracy, scrambling percentage, putts per hole, club distances and more, and can view their data on their mobile device or on the Game Golf website.
Related: Golf Monthly review the Game Golf stat tracking device.
"If you don't truly understand your game it's hard to improve," John McGuire, CEO of Game Golf, told GM.
"Our free app allows golfers to see their shot performance in real-time, something which many amateur golfers will never have had access to before. It affords all golfers access to the Game Golf platform to gather stats, collect data and share their game with friends, family, coaches and instructors."
In celebration of the new free app, Game Golf is giving away a once-in-a-lifetime Irish golf vacation. Two players, who post a minimum of three 18 hole rounds with either the Game Golf wearable device or the new app from now until June 30th 2015, will be eligible to receive an all-expense paid golf trip to Ireland for them and one guest each. For complete competition rules, visit GAMEGOLF.com.
Jake O'Reilly specilaises in equipment coverage, and joined the Golf Monthly team in 2013. Before this he graduated from the University of Huddersfield with a Sports Journalism and Media degree, and worked at a number of British golf magazines. Follow Jake on Twitter
@jake0reilly