I have never worn IJP Design clothing before so I was interested in whether their modern designs would suit my eye and also be comfortable.
I had chosen to wear the New Classic Golf Trousers
"Classic tapered leg golf trousers made from a luxurious lightweight stretch wool blend with internal waistband fastening for security, Columbia stitch detail, complete with signature side splits".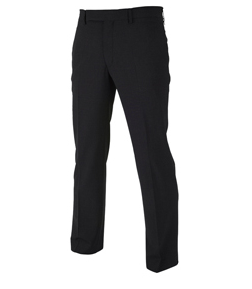 I then complemented this with a New Raglan Golf Polo Shirt
"This high performance technical golf jersey is one of Ian's favourites. A lightweight, quick dry polo shirt with a smart button down collar and a comfortable sleeve design tailored for golfers."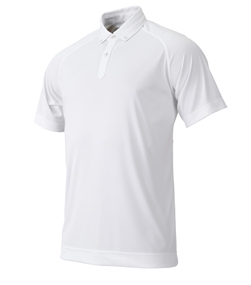 Both garments I chose to get in black, mainly as I go for the more traditional colours over brighter ones, which IJP is perhaps better known for.
IJP Design may not always appeal to more traditionally dressed golfers, but I found from the garments I wore that this doesn't need to be the case.
The trousers were excellent, a great fit and the internal waistband fastening helped add to the comfort. I wore them on a particularly autumnal day in mid-November and they were both warm and also kept me dry through any of the light showers I encountered.
The shirt was also pleasing, the fit was excellent with the sleeve finishing in a comfortable position on my arm. What's more, I was particularly impressed with the buttoned collar, which kept its positon nicely and looked rather smart.
Overall I was very happy with the outfit, and it has certainly got me looking at some of the brand's other pieces to see what else I might take my fancy.
To be in with a chance to win the outfit that Tom tested
Sign up to the IJP Design Clubhouse http://www.ijpdesign.com/subscriptions/subscribe.asp
and enter GMCOMP in the promo code