Titleist launch 712 irons
Titleist has launched its 712 irons, a series that includes the AP1, AP2, MB and CB irons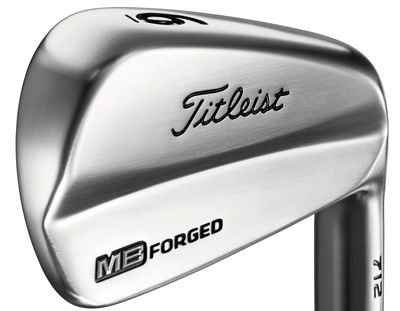 Those of you who purchased the November issue of Golf Monthly magazine will have read about the exciting launch of the new Titleist 712 series of irons.
In the coming weeks Golf Monthly will bring you the very latest equipment reviews. Keep an eye out for the digital version of the magazine where you can watch the additional video reviews.
The new range of Titleist 712 irons includes redesigns of the AP1, AP2, CB and MB models. The Titleist 712 AP1 irons (£93 (s) £107 (g) per club) are designed to offer improved forgiveness and distance control combined with a solid feel and improved looks.
A stainless steel body has a high-density tungsten sole weight to help create a high moment of inertia to improve forgiveness. The long irons are designed to be more forgiving while the blade length becomes progressively smaller into the short irons for a more traditional look.
The Titleist 712 AP2 irons (£114 (s) £130 (g) per club) are more compact than the AP1, but also utilise a steel body and a tungsten weight to increase playability. Titleist say they have increased the forgiveness of the irons without sacrificing workability.
The short irons feature narrower soles than before in order to improve turf interaction. The profile of the new design is also squarer. T
Meanwhile, the new 712 MB and CB (£61.50 (s) £70 (g) per club) have not been changed radically, but have been tweaked after consultation with Tour players. Both feature a new satin chrome finish that is designed to reduce glare.
The muscle back on both clubs has also been tweaked to give a different look in the bag. The 712 MB model has a narrower sole design compared to the 710 MB. This improves turf interaction, which should result in more consistent ball-striking.
All the sets will be available to purchase from November 18.
Paul joined Golf Monthly in 2006 in a junior role and has since worked as senior staff writer and now as technical editor. He writes equipment and instruction content and tests the vast majority of golf clubs that are introduced every year.