Srixon unveils new Rain Glove
Srixon Sports Europe has announced a new addition to its winter golf glove line-up with the launch of the Srixon Rain Glove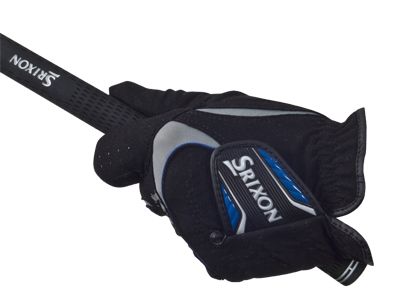 Srixon Sports Unveils New Rain Glove
Srixon Sports Europe has announced a new addition to its winter golf glove line-up with the launch of the Srixon Rain Glove.
Srixon uses a Microfiber Suede palm to ensure an unmatched grip in wet or humid weather, which facilitates maximum control and feel in difficult conditions.
Another key feature of the Srixon Rain Glove is that it is manufactured using an advanced quick-dry knit material on the back of the hand to fight rain and humidity.
The Srixon Rain Glove is sold as a pair in Men's sizes S-XL in a black design and is available to golfers starting in November 2013 with an SRP of £16.
According to Srixon Sports, the new Srixon Rain Glove guarantees golfers the assurance of optimum breathability, comfort and flexibility in difficult playing conditions.
Srixon uses high grade Cabretta leather along with Lycra inserts positioned across the knuckles in its gloves in order to provide flexibility with a comfortable fit to the hand.
The Srixon Rain Glove joins the rest of Srixon's line-up of golf gloves for the remainder of 2013 and 2014, which includes the Srixon Cabretta Leather (SRP £12), Srixon Hi-Brid (SRP £10) and Srixon All Weather (SRP £8) golf gloves.
Betting experts, writers and video producers. Couple of guys in our early 20's looking to bring the sport that we love into a new era.'