Power Players: 10 through the ages
A look at 10 of the most powerful drivers of the golf ball over the last 100 years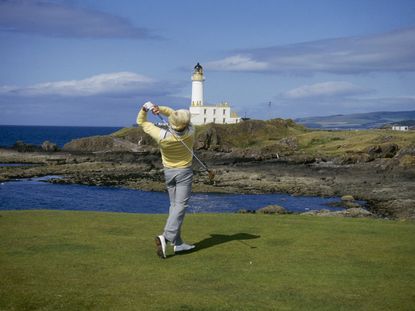 (Image credit: Getty Images)
Get the Golf Monthly Newsletter
Thank you for signing up to Golf Monthly. You will receive a verification email shortly.
There was a problem. Please refresh the page and try again.
Here we take a look at 10 of the most powerful drivers of the golf ball over the last 100 years
It was South Africa's Bobby Locke who coined the phrase, "you drive for show, but putt for dough." It's true that putting is an enormously important part of golf and, in many tournaments success with the flat stick gives the winner an edge over the field. But in order to be putting for a birdie or ultimately a victory, a player must reach the green effectively. There isn't much dough on offer holing 20-footers for double bogey! The golfer who plays solid approach shots will have the chance to putt for glory and riches.
But it all starts further back than that – on the tee. 1912 Open champion Ted Ray summed it up when he said, "The man who can drive the ball like Zeus gets the chance to approach!"
The long drive has always enthralled spectators and big-hitters tend to draw galleries to rival those of the great champions.
Golf fans love the thrill of witnessing a mighty swipe from the tee. From early bludgeoners like Ted Ray, to the technical, athletic dynamism of Tiger Woods, amateurs have revered, and strived to emulate, golf's power players.
Here, we take a look at 10 men from the last 100 years who have astounded spectators with their power from the tee. Men who have used their ability to hit the long ball to earn fame and fortune and have changed the way the game is played in the process.
Ted Ray
Born on the island of Jersey in 1877, Edward "Ted" Ray was a contemporary of the "Great Triumvirate," James Braid, Harry Vardon and J.H Taylor. Although not as successful as his more famous countrymen, Ray left his mark on golf. Not only because of his two Major Championship victories (the 1912 Open and 1920 US Open) but also because of the power he displayed from the tee and the excitement it brought to spectators.
Over six feet tall and weighing in at a hefty 16 stone, Ray's action was not elegant. He swayed his weight onto his right side as he made his backswing before throwing his body into the ball, sometimes ending the swing standing just on his right foot. When his timing was on though, he could send the ball huge distances – regularly driving beyond 250 yards at a time when anything over 200 was considered a pretty mighty knock.
His length frequently got him into trouble and cartoonists of the early 20th century often depicted him blasting out of heather and gorse.
"Many roads lead to Rome, some take us there quicker than others," he said. "I often complete the journey in solitary company. My route un-trodden by previous travellers."
Equipment – Ray played in a thick tweed suit with a tie. He also generally had a pipe hanging from his mouth when he swung. He used a hickory-shafted driver with small wooden head, typical of the period. In terms of generating distance, Ray was helped by the arrival of the rubber "Haskell" ball in 1901.
Sam Snead
From an early age it was clear that Samuel Jackson Snead was a naturally talented individual. He taught himself to play the banjo and the trumpet by ear, he could run 100 yards in 10 seconds and he was a standout player for his high school's American football, baseball and basketball teams.
When he turned his hand to golf, he excelled. 5ft 10 inches, with long limbs, he possessed a full, loose and flowing swing that earned him the nickname "Swingin' Sam" when he first joined the PGA Tour in 1936. His oily and fluid action produced great power and his prodigious length from the tee caused the press of the day to change his nickname to "Slammin' Sam," a moniker that stayed with him for the rest of his life.
But, perhaps his earlier epithet was more appropriate as it was his swing that produced effortless power. He was able to hit the ball 270 yards and more, giving him a good 20 yards on most of his contemporaries. Byron Nelson said that Snead disproved the notion that you couldn't hit the ball both hard and straight.
Equipment – Although contracted to Wilson, Snead used a George Izett driver for most of his career. Persimmon headed with 8 degrees of loft and a stiff, heavy, 43-inch steel shaft, he was devoted to the club. Once, at a tournament in California, the head came off when he struck a drive and went flying down the fairway. Snead let out a wolf-like howl and ran all the way after it.
Arnold Palmer
Arnold Palmer's aggressive, cavalier approach to golf captivated the public's imagination and was a significant factor in the sport's booming popularity through the second half of the 20th Century.
Standing 5ft 10 inches and weighing in at just under 12 stone, he was built like a boxer with Popeye-esque forearms. He swung hard and fast at the ball and tried to knock the cover off it on every strike. He completed a full shoulder turn on the way back then followed through to a high finish, often flailing the club above his head like a Musketeer wielding a rapier. He hit the ball with a piercing draw and, when he timed his swing correctly, could achieve huge distance.
Palmer's most famous drive came in the 1960 US Open at Cherry Hills. Seven shots behind Mike Souchak with one round to play, "The King" ripped his opening tee shot and drove the 346 yard first hole. The resulting birdie set up an awesome final round of 65, enough for Palmer to complete one of the greatest comebacks in US Open history and win by two.
Equipment – Palmer famously went through warehouses full of clubs and still has an estimated 10,000 clubs in a garage in Latrobe, Pennsylvania. In the late 50s and 60s he was using persimmon drivers with steel shafts. Gary Player talked of a particular 1-wood. "It was the most wicked-looking driver you ever saw in your life," he said. "It must have had 11 degrees of loft. He needed it as he was a very shut-faced player."
Jack Nicklaus
Besides being the greatest golfer of all-time, the Golden Bear was also one of the finest drivers of the golf ball.
Although the same height as his great rival Arnold Palmer (5ft 10 inches,) he weighed over 15 stone when he turned pro in 1961. He was a real powerhouse and produced distance with obvious control. He had an upright swing and hit the ball high, with a slight fade. He was a superb long-iron player and could smash the ball free from tangled lies with apparent ease.
Nicklaus was a master of strategy and only called on his power when it was required. One shot ahead with one to go in a playoff with Doug Sanders for the 1970 Open at St Andrews, Nicklaus famously took off his jumper and blasted his drive through the back of the 358 yard hole. A chip and a putt later, the title was his. Nicklaus averaged around 270 yards off the tee in his prime, but it was his consistent length and accuracy that set him apart as a power player.
Equipment – Between 1960 and 1966, Jack used a MacGregor SS1W persimmon. He broke the face-insert on it nine times. He used a duplicate of that driver until 1974 and continued to play persimmon until 1990. Since then he's used metal-headed drivers manufactured by Nicklaus Golf.
Tom Weiskopf
Weiskopf's physique was unusual for the top golfers of his era, more like that of today's power players. 6ft 3 inches tall and slimly built, he had a wide arc and a long, rangy swing that produced a high and hugely powerful ball flight. Many believed he was the finest ball-striker of his generation. He displayed superb balance and, by rotating his left forearm early in the backswing, put the club on a flatter plane than other players of his stature.
Weiskopf might have won considerably more than the 16 PGA Tour events and one Major he collected between 1968 and 1982, but for his fiery temperament. That, together with his ability to send the ball soaring skywards, earned him the nickname "The Towering Inferno."
He was consistently one of the longest hitters on the PGA Tour and, even towards the end of his career on the circuit, ranked in the top-10 for driving distance. In 1983, aged 41, he averaged 274.3 yards from the tee – only outhit by Curt Byrum. In the 1974 Masters, Weiskopf hit a drive on the 10th that travelled 415 yards into a greenside bunker.
Equipment – He signed with MacGregor in 1964 for $1,500 and played the same set of blades for 17 years. He played a persimmon-headed driver with a steel shaft.
Greg Norman
Greg Norman is arguably the greatest driver of the ball in the history of golf. Between 1984 and 1994, he was only twice outside the season-ending top-10 for driving distance on the PGA Tour and he was known for taming even the longest tracks with his towering tee shots.
Norman's fast-tempo swing is highly recognisable. In his prime, he produced superb body rotation and a fantastic shoulder turn generating enormous clubhead speed. When he went after a drive he would often recoil on completion of his follow through, whipping the club back down to waist height as he admired the effort.
He was a masterful ball-striker with the small-headed persimmon woods and his ability to hit the long ball with a wooden driver was almost unparalleled. But his advantage began to diminish as metal and then oversized drivers became the norm, and those with lesser technique and skill started to catch up.
When Norman won The Open Championship at Royal St George's in 1993, he put on a fantastic exhibition of driving in the last round. Despite being one of the most testing courses on the Open rota, Norman hit every drive that day at Sandwich long and straight, setting himself up for a phenomenal, tournament-winning 64. Gene Sarazen described it as, "the most awesome display of golf I've ever seen."
But possessing such power was not always a blessing for "The Shark." Being able to hit the ball 10 or 20 yards further than most of his adversaries, Norman brought trouble into the equation that wasn't a threat to most other players.
In a four-hole playoff for the 1989 Open at Royal Troon, Norman was tied with Mark Calcavecchia coming to the final hole. Fuelled by adrenaline, Norman hit a booming drive down the 18th, over 300 yards and into a bunker he thought it impossible to reach. From there he couldn't make the green and the Championship went to Calcavecchia.
Equipment – Through the first part of the 1980s he used a MacGregor M43 persimmon driver, rebuilt in the mid 80s by Wood Bros. It had 8-9 degrees of loft and a steel shaft – 43.5 inches long. He latterly went to King Cobra and more recently has played a TaylorMade driver.
Ian Woosnam
At first glance Ian Woosnam doesn't look like a power player. Just 5ft 4 inches and a little on the stout side, it's difficult to believe he was one of the longest hitters of his generation. But when he topped the World Ranking for 50 weeks in the early 1990s, there were few who could knock it past him from the tee.
His action was simple and classic, a swinger of the club rather than a bludgeoner of the ball. Preferring to move it from right to left, he was renowned as one of the premier ball-strikers with persimmon woods and bladed long-irons. Woosnam gave a great demonstration of the advantages of being a long hitter in his victory at the 1991 Masters.
On the closing hole, having watched Tom Watson lose his drive into the right hand trees, the Welshman elected to blast his tee shot as far as he could over Sandy Lyle's bunker on the left hand side of the fairway. He launched into the ball with his persimmon driver and achieved exactly what he'd intended, "I was off my feet when I hit that shot," he said. He was left with a clean approach into the green, made par and secured the win.
Equipment – He was a long-time Maxfli ball player and a master of persimmon-headed, steel shafted woods. He used a black persimmon Maruman Conductor driver, for a time with a gold graphite shaft.
John Daly
When considering power hitters, no man comes to mind more readily than "Long John" Daly. Ask golf fans to recall a big hitter and the blonde mulleted, cigarette-smoking, Diet Coke-drinking wild man from California with the giant overswing will be the first name on the majority of lips.
Daly's all-guns-blazing approach to golf and life has earned him fame beyond the confines of this sport and he continues to draw large galleries wherever he tees it up. Daly burst onto the scene with an unlikely victory in the 1991 USPGA Championship. He played a game unlike anything people had seen before and spectators were amazed by his immense power and all-or-nothing approach. He topped the driving distance ranking on the PGA Tour that year and, save for 1994, he did so every season until 2002. From 1999 to 2002 he was the only man on the circuit to average over 300 yards from the tee.
Whether he's: reaching the "unreachable" 630 yard 17th at Baltusrol with a driver and a 1-iron; attempting to drive a ball across Niagra Falls; hitting six balls into a lake in the Australian Open and walking off the course or winning the 1995 Open at St Andrews with an epic display of power-hitting, Daly's approach to golf is compelling. Standing at 5ft 11 inches, Daly isn't particularly tall for a modern golfer. But he's immensely strong with a huge amount of flexibility, allowing him to complete a ridiculous shoulder turn and take the club back until it's pointing straight down at the ground, past his left ear. Then he hurls the club back towards the ball, generating clubhead speeds of up to 130mph.
For all his failings, there's no denying that John Daly has changed the way golf is played, or that he inspired a younger generation of players to "Grip it and Rip it."
Equipment – Daly used a Cobra Ultramid driver with a white Kevlar head to win 1991 USPGA. He used the Wilson Firestick and Wilson Killer Whale drivers for a time and, to win the 1995 Open at St Andrews, he was using a Wilson Invex driver.
Tiger Woods
Tiger's blend of technique and athleticism has set the benchmark for the modern professional. 6ft 1 inch with a lean and muscular physique, he approaches golf as an athletic activity, demanding fitness, speed and strength.
When Tiger arrived on the scene in the mid 1990s he used to let fly at the ball, sending it huge distances with a full, fast and loose swing.
Over the years, he's taken a more mechanical approach and developed an action that produces power with control.
He's never actually topped the driving stats on the PGA Tour but he's been almost continually present in the top-10 through his pro career, and his relentless power has been a major factor contributing to his incredible haul of tournament victories over the last 15 years. His ability to overpower courses has led to the lengthening, or "Tiger-proofing," of a number of layouts.
But the huge power Tiger is able to generate can hurt as well as help. For the last few years, he's struggled with the driver from the tee and a 300-yard drive, 3 degrees off line tends to find more trouble than a 250-yard blow with the same deviation. In addition, the strain placed on Tiger's body has been immense and he's required multiple surgeries.
Equipment – He won the 1997 Masters using a King Cobra 8.5 degree driver with a steel shaft. By 1998 he had a Titleist 975D in the bag, still with a steel shaft. That was an old favourite he went back to a few times over the proceeding seasons. Now using the TaylorMade M2 after years of being a Nike man.
Gerry Lester Waston Jr, otherwise known as "Bubba," is a Floridian force of nature. 6ft 3 inches tall with long, strong arms, he can generate ball speeds of over 190mph with a swing that could fairly be described as agricultural.
He's topped the driving distance stats on the PGA Tour five times since 2006, most recently last season when he averaged almost 315 yards from the tee. At the 2012 WGC-Bridgestone Invitational, the left-hander hit a drive 442 yards.
Bubba has a strong grip and creates a wide arc. He completes a long backswing with high hands and the club way beyond parallel. He then turns his hips fast into the ball and strikes it on the upswing. He uses his hands through the ball more than any other top player and likes to shape his shots massively, often choosing to hit a 60 yard slice to bring the ball back to the fairway.
Bubba follows the John Daly/Happy Gilmore school of golf. The 2012/14 Masters champion loves nothing more than to pound his driver and receive the appreciation of the crowd. At the 2012 and 2014 Ryder Cups, he whipped the fans on the 1st tee into a frenzy, encouraging them to roar and shout as he blasted his opening drive away.
Equipment – Currently using a PING G30, 9 degrees playing more like 8 degrees. Bi-Matrix X tip stiff shaft.
Get the Golf Monthly Newsletter
Tips on how to play better, latest equipment reviews, interviews with the biggest names and more.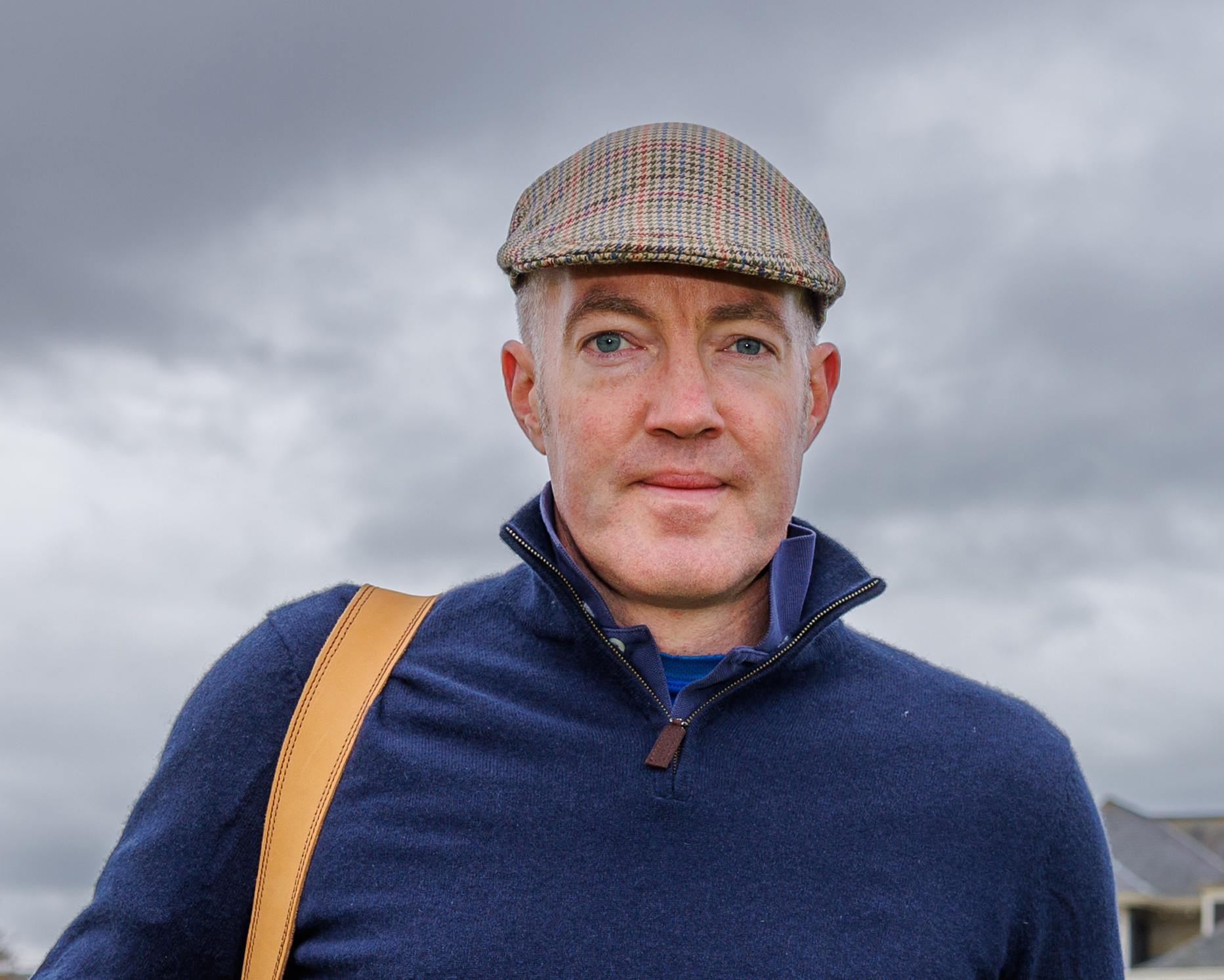 Fergus is Golf Monthly's resident expert on the history of the game and has written extensively on that subject. He is a golf obsessive and 1-handicapper. Growing up in the North East of Scotland, golf runs through his veins and his passion for the sport was bolstered during his time at St Andrews university studying history. He went on to earn a post graduate diploma from the London School of Journalism. Fergus has worked for Golf Monthly since 2004 and has written two books on the game; "Great Golf Debates" together with Jezz Ellwood of Golf Monthly and the history section of "The Ultimate Golf Book" together with Neil Tappin , also of Golf Monthly.
Fergus once shanked a ball from just over Granny Clark's Wynd on the 18th of the Old Course that struck the St Andrews Golf Club and rebounded into the Valley of Sin, from where he saved par. Who says there's no golfing god?