Is It Acceptable To Walk Off If You're Not Playing Well?
The Golf Monthly Forum discusses walking in early during a bad round...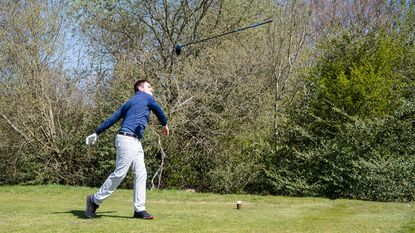 (Image credit: Tom Miles)
Get the Golf Monthly Newsletter
Thank you for signing up to Golf Monthly. You will receive a verification email shortly.
There was a problem. Please refresh the page and try again.
The Golf Monthly Forum discusses walking in early during a bad round...
Is It Acceptable To Walk Off If You're Not Playing Well?
This came from one of our forum members and sparked an interesting chat about the rights and wrongs of walking off…
I played in my monthly tour event. Terrible traffic meant I arrived at the course with 35 minutes to go and no real time to practise. Hate that. Chucking it down and was soaked by 2nd. Bag soaked by 4th so clubs wet. Played like a complete muppet. Got miserable. Decided to quit after seven holes and three lost balls. I knew it was only going to get worse and couldn't face another two hours. Also I wasn't very good company for the other three in my group. Now home I feel like an idiot for quitting. Felt like the right decision at the time though. Anyone else done this or am I just being a bit of a ... (add appropriate swear word)?
njrose51
Yes, fair enough
If I were in fourball and someone was having an absolute mare, I wouldn't begrudge them a walk off. As long as someone can mark the cards, your choice entirely imo.
Curls
I played once with a guy who had a nightmare. Our 18th is a downhill par 5 which runs alongside our 10th. He smashed his second shot which was five yards from going OOB on the 10th. He walked down the 10th to his ball picked it up and kept walking. To be honest it was dead funny. We totally understood why he did it. On a positive he had the beers in when we got to the 19th. I wouldn't beat myself up if I was you.
Tashyboy
I quit after a few holes at Hankley after Tandridge H4H a couple of years ago. Bad night's sleep, driving through oceans of rain, course virtually a sea so no chance of playing - in my mind anyway....
Got it into my head that we're going home, course drained enough to play, head all over the place, swing even worse.. Hooked one into the jungle where elephants go to die, made my apologies and went home...I think Old Skier found my ball but I was in the car by then. Sometimes it's not worth the anguish of being out there. It is only a game and we don't make our living from it.
Imurg
It's never an issue and if you are having a nightmare people will understand. So long as it doesn't cause an issue for the group. I was shafted once in a 36-hole comp where both my playing partners just walked off after 9, I understood why but I had started well. Needless to say I didn't play with them again...
TreeSeeker
I've done it a couple of times. Each time, I was playing so badly it was untrue, shanking just about every shot. It was soul destroying, the harder I tried to do the right things, the worse it got. My head was gone, and I was convinced it was ruining everyone else's game. Since then, I've developed a technique of just playing very simple shots with half a swing, and my feet close together, and doing this, I can hack my way round with a 7 or 8 iron. Fortunately, it's been a while since I was in that predicament. It is horrible.
rudebhoy
If you're not equipped to deal with rain, and you're not enjoying it I don't blame you - I think the rain would be my reason rather than my form of play to be honest. I've not ever walked off a course yet, I think I'd only go off if I had an injury or if weather stopped play (storms etc.)
Sats
If there is someone left to mark cards then I couldn't give a hoot if someone wants to walk off. Doesn't bother me at all. I've only done it once, back problem meant it was too painful to carry on.
Lord Tyrion
Over the last 30 years I have walked off in a comp a few times. If the weather is that terrible and you are having a shocking round I wouldn't hate you for doing that. Sometimes for the sake of your playing partners it is best for you to walk off. I am sure we've all played where by the 9th you are fed up with letting groups through because your searching for someones ball on every hole.
MadAdey
I've walked off once through illness, and given up once halfway round. Had a bad dose of the shermans, it was painful, and it was affecting my playing partners constantly waiting for me to find balls, reload etc, so I just tore my card up and walked round, tended flags etc so the other lads could enjoy their game.
SaintHacker
I think everyone gets a few free passes for this. Not too often. I've had a nightmare before in a medal before, had to run back to the tee for my 5th shot on the very 1st hole, head and swing went and I apologised, as it was a very destructive round of golf they understood...
JonnyGutteridge
I've walked off three times over the years. Once through bad weather, and I'd do it again in a heartbeat.
Once through pace of play, 36-hole medal at Princes. Glaciers have been measured to move quicker than we were that day. Walked off half way through second round when it became evident we weren't going to finish in daylight. I'd do it again in a heartbeat. Once through playing like a plank, two points after five holes and proceeded to top two tee shots into a ravine. Bye lads, I'm offski. Got a right rollocking the following meeting..... would think twice about doing that again.
Smiffy
Even if I'm having a stinker I eventually get to the point where I'm past the point of no return score-wise and then I can just laugh it off, keep hacking round and pick the ball up as-and-when to not hold up the rest of my group. I've had others walk off before, but always when there is another player able to mark my card so it's not really a problem. It's up to them, golf can be a long old round if you're not enjoying it so I don't begrudge anyone choosing how they spend their time. If two people walked off and I was left on my own then I'd be a bit annoyed, because I imagine it would be a faff trying to catch the previous group or wait for the next one, and mess up their round as well by having to join them so someone can mark your card. So by walking off then you could be affecting up to five other people.
Orikoru
No problems with anyone heading off if they aren't enjoying it. A fella left after nine holes of a 36-hole scratch cup one time after completely hacking it for 9 holes. He said I could spend the day walking the dog and taking my daughter out. We had a good day and I assume his improved.
garyinderry
If it affected a playing partner's result, I think any reasonable person would tough it out. If it wouldn't have any overall effect, I can't see why any reasonable person would resent a friend for doing whatever they needed to do to protect their well-being, physical or mental. It's supposed to be enjoyable recreation. When the fun stops, stop!
RichA
As long as nobody in the group is left without someone to mark they card then I think it is fine. In fact I have been in situations when I am in a 2 ball and my playing partner is clearly not enjoying himself and so I have suggested that we both head in. As others have said, golf is meant to be fun and I would not want to be out for a full round, or make somebody else play a full round, if they are really not enjoying it.
GB72
I've walked off only twice. Once was in a club comp. I had a fall. Put my foot in a rabbit hole in a downhill bit of rough. Went over and twisted my back so could hardly swing the club. Annoyingly I was playing pretty well before it happened. The other time was on a society day. Played a 9 hole scramble in the morning and got very wet. Then after lunch was an 18 hole Stableford and it was still chucking it down. To be honest I thought the course should have been closed. Some of the greens were unplayable, but the pro shop kept sending people out anyway. Can't believe I started the 18, but I did. The course is two loops of 9 so once we were back by the clubhouse I apologised to my group and packed up. Definitely my best decision that day.
Beedee
No, not OK
I've only ever walked in if I've been ill or injured or, if the whole group had decided to quit, knowing that before the end it's pretty certain that play will be abandoned due to weather conditions.
chrisd
If I'm having a stinker and NR, I will still finish my round. It may be that I won't putt out, deferring to playing partners who are still competing, but I just feel it's slightly disrespectful to partners, organisers and certainly those who may have been unable to secure tee times if I simply walk off.
If it's a weather issue, then the only time I will ever walk in is if my entire playing group make a joint decision to do it.
Billysboots
I don't think you should walk off the course just because you're playing badly. Golf is hard and a test of your mettle and character. Giving up and leaving three playing partners on the course is pretty rude and a failure of that test. Get over it, persevere, chalk it down to experience, enjoy the company of friends and the fact that you're out in the fresh air. You might eagle the next hole! But don't be a mardy arse, tear up your comics and sulk in your bedroom. It's only one bad round and you're not a hormonal adolescent.
It's different of course if you're injured or the weather is foul and the consensus is to retire to the clubhouse.
The Dog
If it's a competition, unless it's through injury then I don't think someone should walk off if they are playing badly. Maybe a playing partner is having a good game and now has to wait on every shot as they are a two ball in a field of 3s.
Junior
We give players a two-match ban for walking off without good reason so it keeps this thing down to a minimum ie injury, illness, emergency at home etc. Walking off because you're having a bad day on the course is not a good reason. I personally would not do it, a lot of people give their voluntary time to organise comps so it's a little disrespectful IMO. It's also a pain to manage card marking etc especially if a lot of people did it.
sawtooth
I've walked in twice in competition in 20 years once illness, once weather conditions. No real excuse for me if you are just playing badly take it on the chin.
HampshireHog
Get the Golf Monthly Newsletter
Tips on how to play better, latest equipment reviews, interviews with the biggest names and more.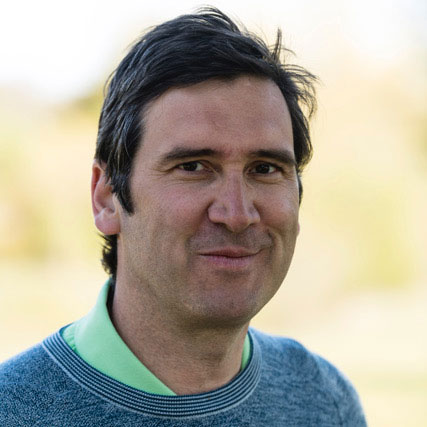 Mark has worked in golf for over 20 years having started off his journalistic life at the Press Association and BBC Sport before moving to Sky Sports where he became their golf editor on skysports.com. He then worked at National Club Golfer and Lady Golfer where he was the deputy editor and he has interviewed many of the leading names in the game, both male and female, ghosted columns for the likes of Robert Rock, Charley Hull and Dame Laura Davies, as well as playing the vast majority of our Top 100 GB&I courses. He loves links golf with a particular love of Royal Dornoch and Kingsbarns. He is now a freelance, also working for the PGA and Robert Rock. Loves tour golf, both men and women and he remains the long-standing owner of an horrific short game. He plays at Moortown with a handicap of 6.