Bob Vokey: the trailblazing club-maker
Neil Tappin sits down with the legendary craftsman to discuss club design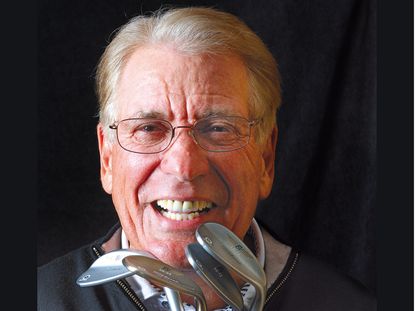 (Image credit: David Cruickshanks)
Get the Golf Monthly Newsletter
Thank you for signing up to Golf Monthly. You will receive a verification email shortly.
There was a problem. Please refresh the page and try again.
Bob Vokey's huge passion for club design has taken him a long way from his time living in a sleeping bag in his pro shop
Spend just five minutes in the company of Bob Vokey and one thing comes over louder and clearer than anything: his remarkable passion for golf-club design. This is a man who has been hands-on with the tools of the game for over half a century, busy toiling away in workshops to find new creations to excite and help the golfer. Now 75 years of age, his excitement over his most recent work seems more palpable than ever.
From his own club repair shop in California to pioneering the revolution in wedge design for Titleist, Bob Vokey has always been an artisan preoccupied with combining stunning looks with the best possible performance.
Over the years, this work has also seen him team up with of the world's best players and the refinements he's made for them have informed the designs we now see on the shelves of pro shops across the country and around the world.
Related: Titleist Vokey SM5 wedge review
Neil Tappin recently caught up with Bob Vokey to uncover more about his extraordinary life in golf, from his early days in the game, through his time working for Gary Adams at TaylorMade and into his current guise as wedge-supremo for Titleist. This is the story behind one of golf's most highly respected and influential figures.
Was golf always your first passion?
I always liked golf, but when I first came to the United States from Montreal, Canada in 1966, I was a hockey player, baseball player and football player. Besides, my dad wouldn't let me on the course until I could actually move the ball around and had the proper etiquette. Finally I turned to him and said, "I want to get into golf a little bit." My dad was always about a 4 or 5 handicap, but he was a tool and die maker by trade. In the summer holidays I used to work with my dad and he gave me the grungiest jobs you could possibly imagine because I didn't want to go back to school! So in the end I couldn't wait until September came so I could go back to school.
As I got older, late 20s, early 30s, I started to love golf. I loved everything about it. I thought I could play the game but I realised when you're out there on the par 5s hitting 3-woods into the green and the guys you're playing with are hitting 4- and 5-irons, I said, "Wait a second, I know I can't play this game." So I started to learn about golf clubs in the back room of the professional shop; re-shafting, re-gripping. Then I opened my own little golf shop in Fallbrook, California and then I moved to Vista, California.
What did the work consist of?
At that time, I learned all about persimmon woods, what inserts were and all about shafts. I'm the type that reads a lot about things and I got to be the best finisher of clubs in the area. I drove a 285,000-mile Datsun, roomed in somebody's house and sometimes slept in my shop in a sleeping bag. But I loved what I was doing. I look at where I came from and I look at myself now and say "has this been real?" I realise how blessed I've been.
How did you begin to work with TaylorMade?
Gary Adams, who fathered the metal wood and started TaylorMade said, "Bob, how would you like to do our repair work?" So I did that, but I kept my shop going as I wasn't convinced about metal woods. I was with Gordy Stevens, and he gave up a club job to be western sales manager for TaylorMade Golf. I said, "Gordy, you're crazy, these are driving-range clubs. You guys will never make it, it'll never replace persimmon." As I like to say, don't go to the racetrack with me!
How did your work with the tour players start?
At this time I was also working with Mark O'Meara, Lee Trevino, Freddie Funk and Dave Stockton Snr. Top players used to come into my golf shop because I had all the equipment and I'd do anything they wanted. I could weld stuff for Trevino and all the different things he was looking for. Re-shafting and everything else. Eventually I went to work full-time for Gary and TaylorMade. That would have been 1985 or '86. Everything that went out on the PGA Tour had to go through my shop. I would work with all the tour players, learning a heck of a lot about golf. But wedges were a little sideline, I was the driver guy.
When did you get into wedge design?
I left with Gary Adams in 1990 – he started a new company called Founders Club. I was there for five years and that's where I met Lanny Wadkins. This is when I started to really learn about wedges. I'd always loved them from the days working with my dad but it was now that I learned what the top players really looked for in a wedge. Then I went to Titleist to work on a driver with the head of R&D. I did a bit of work on final shaping of the 975D driver. We got that done and I said, "What do you want me to do now?" He said, "Well, Mr Uihlein [CEO, Acushnet Company] wants you to get into wedges."
Mr Uihlein has so many visions that you cannot believe and every one is spot on. Anybody who works with Titleist will tell you the same thing. He is just a phenomenal individual. He gave me the resources and said, "Go get it, Voke." So away I went and next thing you know I'm out on tour, taking notes and making prototypes.
What were your first Titleist wedges?
Almost 18 months went by before my first wedge came out. Andy Bean saw me in the summer of 1997 and saw my prototype 400 series wedge and says, "Let me hit that." I said, "Andy, I can't, I've only got a couple." So I called in and they said the score lines have been approved, let him play with it." So he put the first wedge in play, a Vokey wedge, at St Jude, Memphis in 1997. At the start I was working on three different shapes – a 200 series, a 300 and a 400 – but we settled on the 200 series. Call it process of elimination, and after that it was the Spin Milled wedges.
How important are the looks?
I'm an old-fashioned club-maker. Tour players want you to make a club look good and it's got to have a good shape. Wedges are the only club you hit where you turn it around and lay it open, so it has to look pleasing. So, they look at the profile and then they turn it over and look at it.
At what stage did you start to take sole grind into consideration?
The soles were pretty straight at the start but over the years I would do different grinds for players, so they could hit a certain shot. That's how grinds basically came about, from working with the tour players. I'd like to take all the credit for that, but no, I took what the tour players asked me to do. Just last Saturday I got a call from Bernhard Langer. He said, "Voke, can you make me a wedge just like Tom Kite has." That's how it happens. If enough players want it I get some tooling made to reproduce that wedge, by the thousands if need be.
I also learn a little bit from all the different places in the world. That's where different grinds come from – they work on different types of turf. That is important for the wedge. I look at the turf interaction and different sand in the bunker. We try to take all of that into consideration and this is why we have four grinds in the 58˚ and 60˚ and three each in the 54˚ and 56˚. Players have got to work on technique but sometimes if you give a player the right grind and the right bounce, it helps improve their technique.
Related: inside the Titleist tour truck
When did you decide that customisation of wedges was just as important for amateurs?
For a long time, the average pitching wedge was becoming stronger but the sand wedge never changed – it was 56˚, so there was a big gap. So we had a big opportunity in wedges. All the separate little grinds that were brought in for all the shots that tour players hit – the golfing public face those same shots. The weekend golfer hits maybe five or six greens in regulation. How many opportunities does he have to get up and down? A heck of a lot! But you don't see many amateurs working on their short game – you go to the range and they're hitting drivers. Trying to hit that 300-yard drive that they're never going to hit because they don't have the clubhead speed. But they do have the clubhead speed to hit all the shots inside 100 yards that a tour player can hit.
What would you say to amateurs who think they're not good enough for a wedge fitting?
My response would be, "Come with me. We'll go to the short-game area and hit shots with wedges with different grinds and you'll see the difference." When we have demo days, there are drivers, fairways, hybrids, irons – and wedges are last, sitting over there like they've always been. But they're your scoring clubs! By the time you get to wedges, you're totally whooped. To me, wedges take a little bit more time than anything, but I tell you the quickest way to improve your score is your short game. The funny thing that'll happen is your putting will improve too, because you're hitting the ball closer to the hole! It's just the way it is and this is why I'm trying to get this across to people. Our company understands that.
Get the Golf Monthly Newsletter
Tips on how to play better, latest equipment reviews, interviews with the biggest names and more.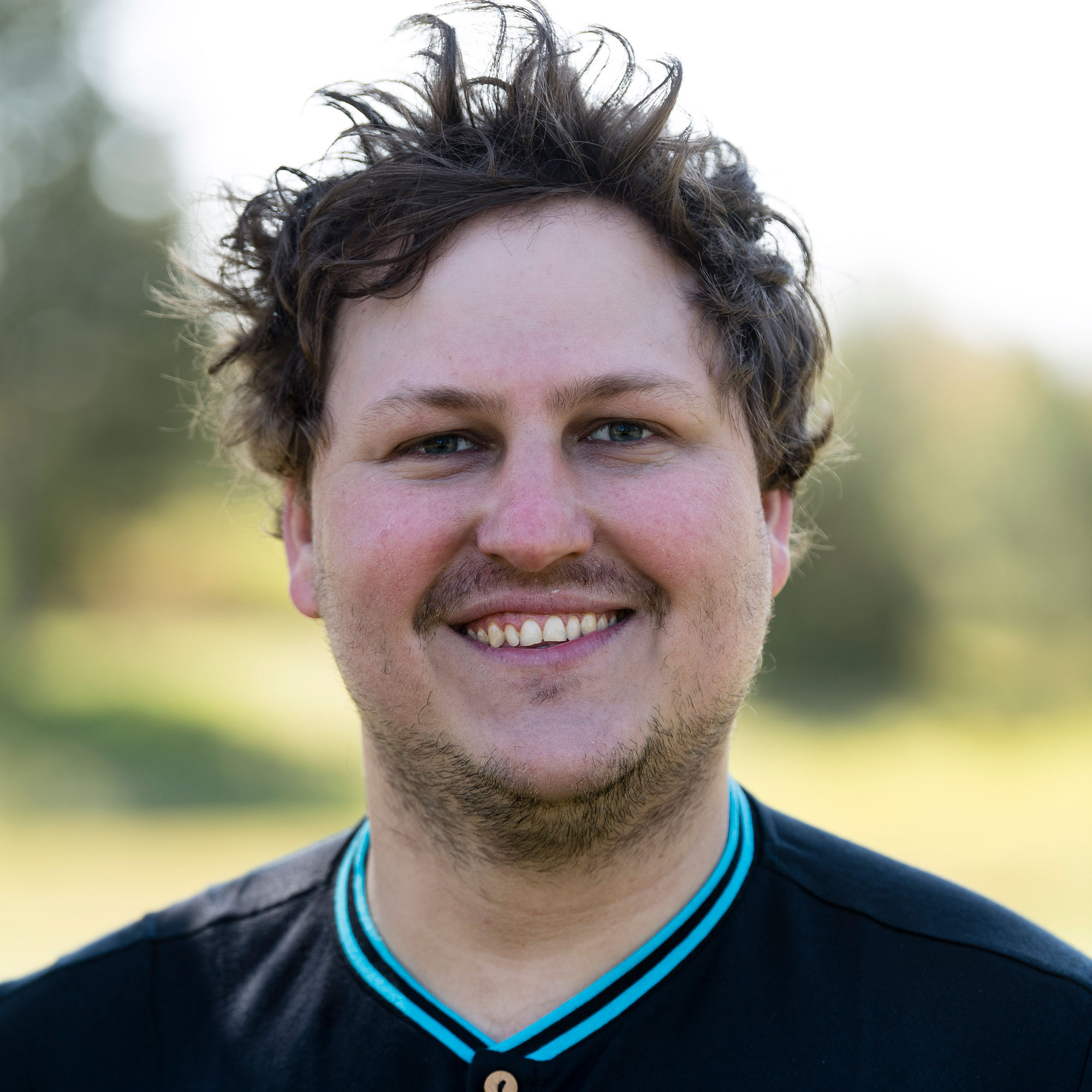 Nick Bonfield joined Golf Monthly in 2012 after graduating from Exeter University and earning an NCTJ-accredited journalism diploma from News Associates in Wimbledon. He is responsible for managing production of the magazine, sub-editing, commissioning and feature writing. Most of his online work is opinion-based and typically centres around the Majors and significant events in the global golfing calendar. Nick has been an avid golf fan since the age of ten and became obsessed with the professional game after watching Mike Weir and Shaun Micheel win The Masters and PGA Championship respectively in 2003. In his time with Golf Monthly, he's interviewed the likes of Rory McIlroy, Justin Rose, Jose Maria Olazabal, Henrik Stenson, Padraig Harrington, Lee Westwood and Billy Horschel and has ghost-written columns for Westwood, Wayne Riley, Matthew Southgate, Chris Wood and Eddie Pepperell. Nick is a 12-handicap golfer and his favourite courses include Old Head, Sunningdale New, Penha Longha, Valderrama and Bearwood Lakes. If you have a feature pitch for Nick, please email nick.bonfield@futurenet.com with 'Pitch' in the subject line. Nick is currently playing: Driver: TaylorMade M1 Fairway wood: TaylorMade RBZ Stage 2 Hybrid: Ping Crossover Irons (4-9): Nike Vapor Speed Wedges: Cleveland CBX Full Face, 56˚, Titleist Vokey SM4, 60˚ Putter: testing in progress! Ball: TaylorMade TP5x