Golf Blog: Asian Golf Boom
Lewis Pacelli talks in this golf blog about the bright future for golf in Asia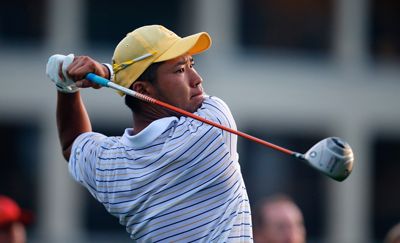 Golf Blog: The Boom for Asian Golf
Team USA recorded their 8th Presidents Cup victory last week, with a 3-point triumph over the Internationals in Ohio.
There is no doubting that Tiger Woods was the star of the show, demonstrating his scintillating skills and winning 4 out the 5 points he had on offer.
However, what has struck me in the aftermath is the intriguing potential of future International teams.
This is the narrowest margin of victory since 2005 and when you look at how the scoring developed, the visiting side pretty much lost the title during Saturday morning's fourball, when suffering a 4-1 defeat.
Even then, most matches went down to the wire and could have gone either way.
The Australian influences of Adam Scott, Jason Day and Marc Leishman gave them an extra dimension and will certainly help in the coming years, whilst 21-year old Hideki Matsuyama got to showcase his natural talents in front of the whole world.
And this is where my intrigue really begins to develop.
Golf in Asia got a real boost when Y.E Yang won the continent's first Major in 2009 and throughout the last decade, there have been signs of real potential coming to the fore.
Firstly, money and television coverage has had a significant boost.
10 out of the 46 European Tour events are now hosted in Asia, whilst the HSBC WGC Champions and CIMB Classic are regular PGA Tour events in China and Malaysia respectively.
It does help sponsors are throwing huge sums of money during this economical surge for the continent, therefore attracting the sport's biggest stars.
This has also began to filter down to their own grass roots, where you will find youngsters challenging the very best.
Asia beat a strong European outfit (Henrik Stenson, the Molinari brothers et al) at the Royal Trophy last year, with 6 out of the 8 players still in their 20s.
With 21 Asians now inside the top 200 and South Korea's Inbee Park leading the domination on the women's side, I am adamant the future of golf won't be in the hands of Europe or America...
Lewis Pacelli writes for Down the 18th "Golf Betting and Opinions from a young perspective" (opens in new tab)
Lewis was a freelance writer for Golf Monthly in 2013.