Luton Hoo Golf Course Review
The bunkerless course at Luton Hoo is a rare hybrid of parkland and inland links - Rob Smith takes a look…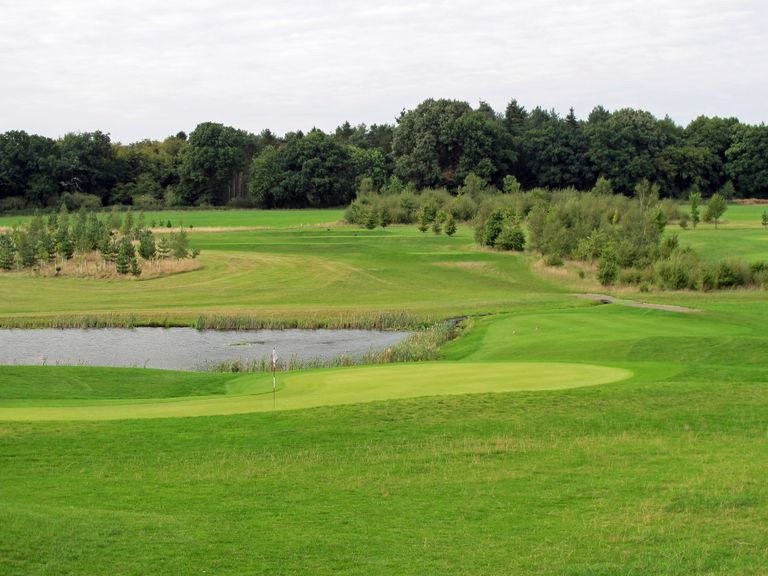 The bunkerless course at Luton Hoo is a rare hybrid of parkland and inland links - Rob Smith takes a look…
Luton Hoo Golf Course Review
The attractive course at Luton Hoo starts and ends in the estate's beautiful Capability Brown gardens which brought with it an unusual design restriction. Earth moving was only granted for greens and tees, and while bunkers could have been installed in the land further out, for consistency it was chosen not to do so.
The result is something of a strange brew; a new course with no bunkers. It was also built without the removal of a single tree. Rather, 1,500 oak, beech and sweet chestnut saplings were transplanted from other areas of the estate, creating a course that is partly mature parkland and partly modern-American in appearance.
The opening hole is a tough par 4 through the park where anything too far left is likely to be blocked out.
You then cross to the more open land which is home for the next seven holes. The second is a gentle par 5, the third a challenging par 4 played between two lakes, and the fourth is the first short hole, played back over the water.
A pair of par 4s come next, and the seventh is another attractive short hole where the water really ought not to come into play… but too often will!
The eighth is the longest hole on the course and leads you back into the park where the front nine concludes with a two-shotter to a narrow green framed by specimen trees.
The tenth takes you back out of the park again, where the eleventh is a snaking par 5 which the big hitters may try and reach in two while most of us will have to position our lay-up between two water hazards.
The thirteenth is a monster par 3, 271 yards from the championship tee, and unusually for such a hole it is also stroke index one.
Fourteen doglegs from right to left, fifteen is the final short hole, and you then play back-to-back par 5s heading back into the trees.
The course is home to the Bridgestone Challenge on the Challenge Tour, and it concludes with a medium-length par 4 where positioning from the tee is important in order not to be blocked out.
The historic clubhouse is home to Adam's Brasserie and there are plenty of other sporting and recreational activities at Luton Hoo.
The sumptuous hotel itself with luxurious accommodation, spa and fine dining in the Wernher Restaurant makes for a very appealing and different golfing break.