Kedleston Park Course Review
Blessed with one of the finest courses in Derbyshire, Kedleston Park is also one of the most active and forward-thinking clubs in the area…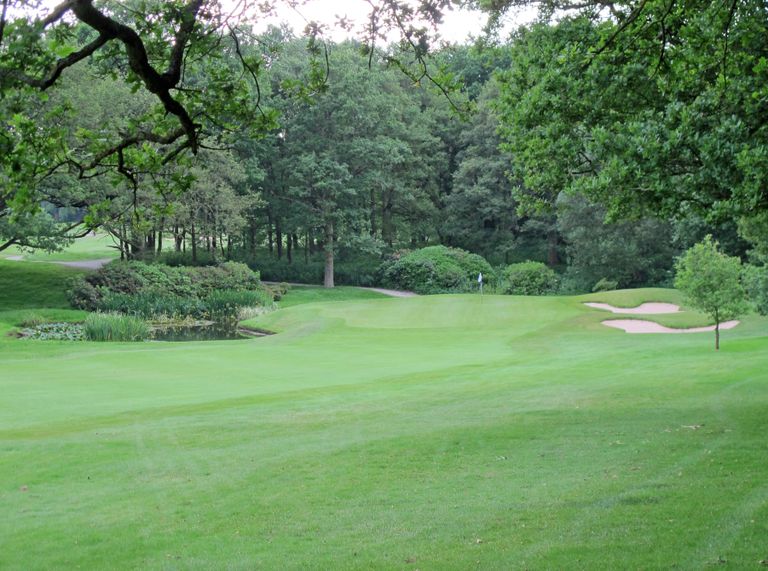 Blessed with one of the finest courses in Derbyshire, Kedleston Park is also one of the most active and forward-thinking clubs in the area…
Kedleston Park Course Review
Having sorted through my collection of pictures taken before I really started to photograph courses, I found I had just enough to offer a small taster into the scenic delights and golfing test on offer at Kedleston Park. The course was laid out shortly after the war using plans from James Braid that were modified by John Morrison, an associate of the great Harry Colt.
The opening hole sets the scene, a par 5 played from on high that sweeps down through majestic trees to a well-defended green. Stately trees define the course as they separate the holes extremely well throughout. Doglegs are another regular feature with the 2nd and 3rd both fine examples. The par-5 5th runs down to the water that separates the course from the adjacent National Trust mansion.
The next hole turns from left to right to another green by the water, but it is the short 7th where it comes much more into focus, both strategically and scenically.
After a return to the clubhouse, the back nine opens with a very attractive par 4, well bunkered and with a pond beside the green waiting for anything tugged to the left.
The second half is every bit as strong as the first, with the holes twisting and turning their way back down towards the lake. You arrive there - hopefully not literally - via the par-3 16th which has Kedleston Hall as a striking backdrop. It was designed by renowned architect Robert Adam with the aim of creating a house that rivalled Chatsworth. It was never intended as a family home and nowadays is packed with fine paintings, sculptures and furniture.
Seventeen is the longest hole on the course and runs past majestic Scots Pines…
… to a well-protected green. The 18th is a classic finishing hole, running right to left back up the slope towards the very well-appointed and welcoming clubhouse.
I thoroughly enjoyed playing the course at Kedleston Park which is nearing the completion of a comprehensive bunker renovation and improvement programme overseen by Tom Mackenzie. The aims of this are to improve the visual impact and appeal of the holes, and the work has focussed on many of the course's bunkers, mounds and greenside complexes. Kedleston Park continues to grow and improve and will offer a warm welcome to all visiting golfers.