Wet Lie Chipping Method Explained
In this video, Ping ambassador Barney Puttick offers some simple tips on how to chip from wet lies this winter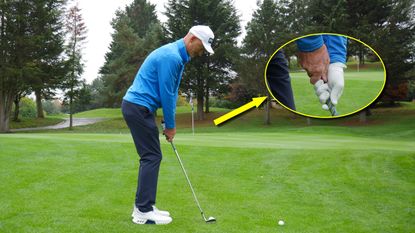 (Image credit: Neil Tappin)
When the weather turns, golfers are often faced with tricky greenside shots from wet turf. Luckily, in the video and article below, PGA pro Barney Puttick shares some pearls of wisdom that will help you play your best this winter and beyond...
When close to the green, a lot of golfers' instincts tell them to reach for the putter wherever possible. However, when the grass is wet, chipping may be the only option, so it's important to have a shot in your locker you can rely on. Here are some fixes to the faults I often see.
Set-up
As with a lot of things in this game of ours, many of the problems arise at set-up. And when it comes to chipping, one of the most common issues is that golfers stand too far away from the ball at address.
This causes the club to travel around the body in the backswing and means it has a greater distance to cover to get back to impact. This results in inconsistency in strike, direction and distance.
Instead, I want you to stand closer to the ball and taller, as demonstrated in the video above and picture below. In addition, turning the toe down slightly will increase your margin for error and reduce the likelihood of digging, which is particularly important when it's wet.
From there, make sure your ball position is slightly back of centre and your weight is leaning slightly forward. What you should find from this set-up position is that you're able to make a more straight back and through motion, like that of a chip and run technique.
This reduces the distance the club has to travel and makes it easier to strike the ball better more often, so you can turn this into a strength of your game and even start experimenting with how to spin the golf ball.
Cross-handed drill
Made famous recently by Matt Fitzpatrick, chipping cross-handed is a superb drill that will help golfers hone a better technique. It works because it teaches you to lead with your left hand (right for left-handers), which is a great feel to have under pressure.
It will take some getting used to so start by making some practice swings, whether on the carpet at home or at a practice area you have access to. From there, build up to hitting some short chips and don't get discouraged if you don't strike it perfectly to begin with.
Related: Ping Glide 4.0 Wedge Review
Once you've done that, increase the distance until you feel comfortable chipping cross-handed from a wide array of positions. A great way to incorporate this into your short game practice routine is to hit an equal number of shots gripping the club conventionally and then cross-handed. Do this this winter and you'll soon become a master chipper from wet lies.
Get the Golf Monthly Newsletter
Tips on how to play better, latest equipment reviews, interviews with the biggest names and more.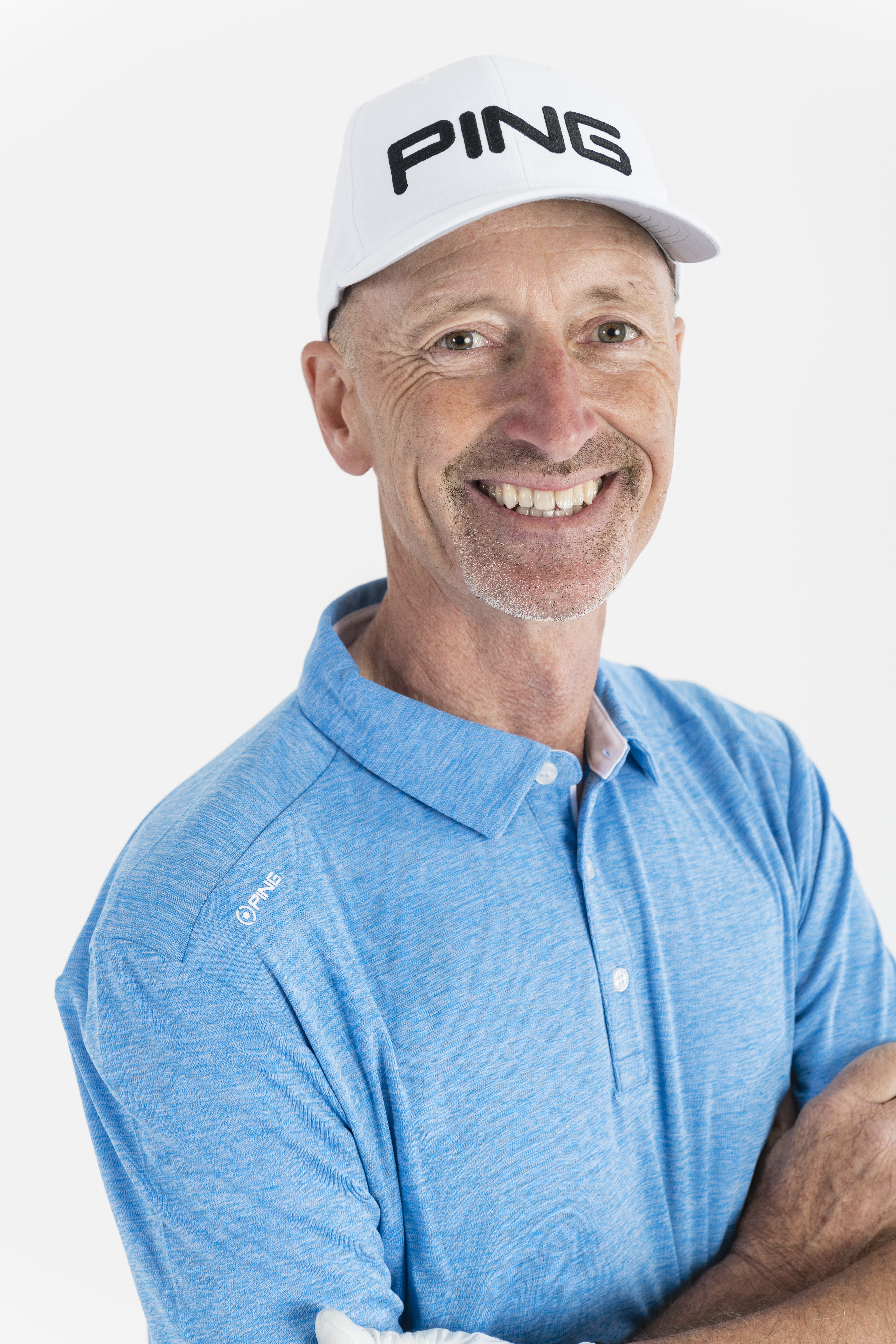 Location: Mid Herts Golf Club
Barney turned professional in 1979 and gained the Assistant Professional position at Dyrham Park Golf Club. He played full time before becoming Head Professional at Ramsey Golf Club in 1987. He can now be found teaching at Mid Herts Golf Club. Barney's favourite golfing memory is tying Greg Norman for third place in a 36-hole tournament in Cannes.
Teaching philosophy:
My goal with every student is to work with the player and what they possess rather than impose a prescriptive style for everyone. The key, for me, is improving players' fundamentals and their impact factors, and setting of that all important chain of events of one good move leading to another.
Typical lesson:
Technology makes it possible for everyone to see their swing and get their numbers. My job is to unravel them and give the player a positive set of ideas to take away after the session. Using swing drills and drawing sporting comparisons to the swing - for example, throwing a ball - the player can improve quite quickly once they put these into practice.
Significant influences:
I was fortunate to spend my formative years working for Ian Connelly, Nick Faldo's early mentor. He instilled in me the love of the art form that is coaching, and I still use some of his ideas to this day. Latterly, I enjoyed Bobby Clampett's ideas on the swing, as he was a phenomenal player with a quirky action. His ideas on impact have aligned to my teaching. I have also been blessed to spend time with Mike Bender, Zach Johnson's long time coach.