How To Pick The Right Club In The Rough
In this video, PGA pro Andrew Jones offers some simple advice on how to judge your lie in the rough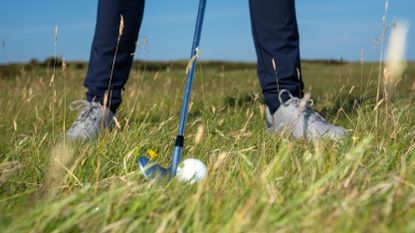 (Image credit: Kenny Smith)
Playing well in tricky conditions is a test of your golfing instincts. Nowhere is this more applicable than when it comes to how to pick the right club in the rough. In the video and article below, Golf Monthly Top 50 Coach Andrew Jones shares some simple tips that will help you choose the right club in every scenario.
When you are in the rough, there is far less margin for error regarding the strike. Fractionally heavy contacts are punished even more severely, so you should approach with caution. In the video above, I've set up three very different lies barely a foot apart, illustrating how flexible your game plan needs to be. These three shots will help you deal with any lie you face in the rough.
Bad lie
If your ball is sitting down or in a muddy or wet lie, reach for your wedge. This will offer you more distance than any other club. When thinking about how to judge your lie in the rough, working out the perfect ball position is vital. In this instance, place it back in your stance at address and put a fraction more weight on your lead foot. This will create a steeper angle of attack to help you find the cleanest strike possible in this difficult scenario.
Average lie
Without much grass around the ball, it sits slightly down but there is nothing stopping the clubface making a full contact. In this scenario, set the ball in the middle of your stance so that your hands are a fraction ahead of the ball at address. This will help you learn how to compress the golf ball for a better strike that still allows you to flight the shot and generate a good amount of power.
Good lie
One of the reasons that lies differ so much is the uneven growth of the grass. Patchy areas, particularly in the rough are typical and you'll sometimes find your ball perched up. In this scenario you can opt for whichever club you need but place the ball further forward in your stance. Make sure your posture is as athletic as possible and then make a smooth swing to get the most from the great lie you've found.
Quick tip
In the off-season, the most clubs have local rules in place, one of which usually allows golfers to 'prefer their lie', This means moving the ball anywhere within six inches of its original location but not nearer the hole. This is a chance to give yourself a great lie, don't pass it up!
Get the Golf Monthly Newsletter
Tips on how to play better, latest equipment reviews, interviews with the biggest names and more.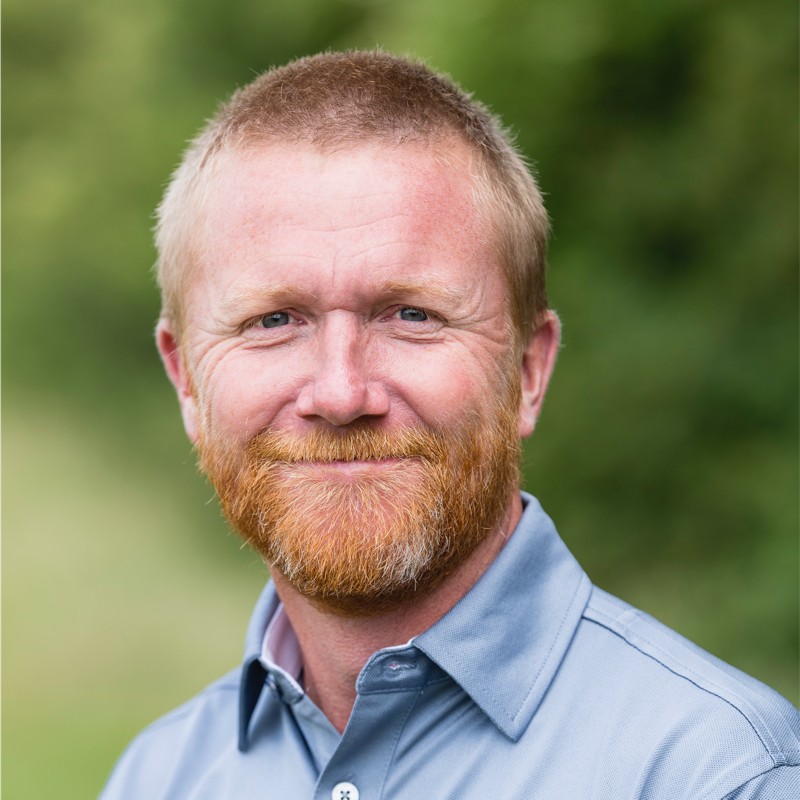 Location: Walmer & Kingsdown Golf Club
After turning professional in 1991, Andrew served as Assistant Pro at Royal Cinque Ports from 1993 until 1998, before spending three years as Head Pro at Lydd Golf Club. He remains in Kent and, after a spell as the Director of Coaching at Sene Valley, is now the Club Professional at Walmer & Kingsdown Golf Club.
Students learn best when...
They have bought into your vision, passion and enthusiasm as a coach and are prepared to go on the journey with you sharing experiences and opinions with an open mind to what is necessary to improve their game. Both the pupil and the coach need to be entering this relationship with eyes, ears and senses wide open and a willingness give it a go!
Greatest teaching influence:
Fellow Top 50 coach, former boss and mentor, Andrew Reynolds. In my early years as a trainee PGA assistant at Royal Cinque Ports, he instilled in me the importance of the analysis of ball flight and also identifying cause and effect within the swing. Other notable (Tour) coaches I have studied carefully during my development have been David Leadbetter and Butch Harmon.
Most common problem:
The grip. For me, it has to be the poor connection to the club itself that can have a fundamental and sometimes catastrophic influence on how we stand to, move and deliver the club to the ball.