Callaway Bertha Mini 1.5 offers more control
The Callaway Bertha Mini 1.5, a driver-fairway combo club, has been unveiled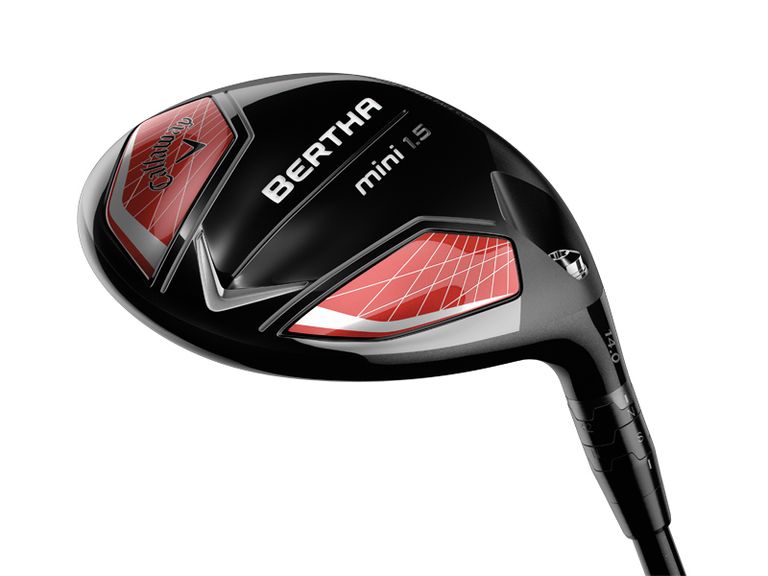 Like the Frankenwood and 3 Deep, the versatile Callaway Bertha Mini 1.5 will offer more length than Callaway's fairway woods, and more accuracy than its drivers
As you may well remember, a few years ago Callaway launched the 'Frankenwood', a driver-fairway combo that was soon proceeded by the 3 Deep. The problem was, those clubs were designed for the needs of those on tour. With the new Callaway Bertha Mini 1.5, things have changed...
As Callaway R&D expert Dr. Alan Hocknell explained to GM: "The significant difference with the Callaway Bertha Mini 1.5 is that it has all the forgiveness you would expect of a Bertha driver and, therefore, will appeal to a much wider cross section of golfers."
Like the Frankenwood and 3 Deep, the versatile Bertha Mini 1.5 is a club that will offer more length than Callaway's fairway woods, and more accuracy than its drivers.
The difference will be the added forgiveness, thanks to a Forged Hyper Speed Face Cup that increases ball speeds in the heel and toe areas, and a lighter Forged Composite Crown that allows saved weight to be moved lower where it makes the club easier to launch more consistently.
Callaway expect the 12° loft option to appeal to players who currently struggle hit many fairways, as its 44" shaft, which is up to two inches shorter than most modern driver shafts, should be more controllable.
While it thinks the 14° option is likely to suit golfers seeking something more substantial behind the ball from the fairway to maximise their distance, with the Warbird Soleplate ensuring the club remains playable off tighter lies.
Alongside the two stock lofts, the OptiFit hosel seen in all Callaway's 2015 drivers features in the Mini 1.5, so you can play around with eight unique lie and loft settings to see which one works best for you.
Retailing at £249, the Callaway Bertha Mini 1.5 will come with a Mitsubishi Kurokage shaft as standard, in light, regular, stiff and x-stiff flexes, while a Motore Speeder 565 will be available with an upcharge.
Available in right and left-handed models, the Callaway Bertha Mini 1.5 will go on sale from the 29th of May 2015.
Jake O'Reilly specilaises in equipment coverage, and joined the Golf Monthly team in 2013. Before this he graduated from the University of Huddersfield with a Sports Journalism and Media degree, and worked at a number of British golf magazines. Follow Jake on Twitter @jake0reilly