Northern California
"What goes on tour stays on tour", but then how are you going to find out about the wonderful delights that await you in Sunny California. So I have broken that golden rule, to bring you the low-down on a 20 courses in 12 days tour of Northern California. It's 19 to be exact, one of the courses I wouldn't tell my worst enemy about! You see that's what we do for you, we weed out the bad ones so all you are left to do, is pack those bats and head for the sun, wine and of course the stunning golf courses of Northern California, get over there, they'll show you how they roll!!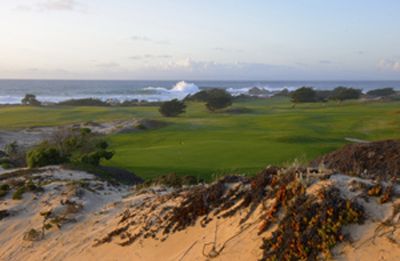 'Northern California where the girls are warm' sang the Steve Miller Band in their famous hit Rock'n Me.
While we couldn't possibly comment on the (rather fetching) ladies of the region, we can give you the complete picture on the superlative golfing vacations on offer.
In the space of a dozen days we follow incredible coastal roads and head off the beaten track to play a score of courses all with their own allure and idiosyncrasies.
The weather is usually great, the views are often sublime, and the hospitality is something else. Our biggest challenge on the fairways? Trying not to smile. Read more... (opens in new tab)
James Mason is a senior contributor for Golf Monthly magazine and editor of planetgolfreview.com and has producing destination and equipment reviews for Golf Monthly, Greenside, and Middle East Golfer magazines. He has also produced destination features for Golf World and Going for Golf magazines and interviews for Middle East Golfer and Qatar Airlines. James was captain of Coventry university golf team and now plays off a 5 handicap.