Costa Navarino: Is this Europe's Best Golf Destination?
The Travelling Golfer heads to the Greek destination to tackle its four golf courses, as well as a plethora of off-course activities that have seen it receive worldwide acclaim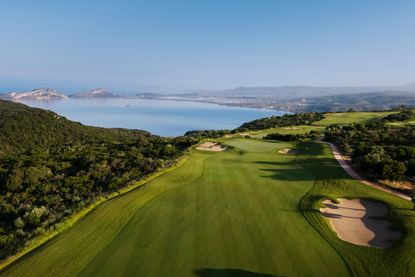 (Image credit: Costa Navarino)
Get the Golf Monthly Newsletter
Thank you for signing up to Golf Monthly. You will receive a verification email shortly.
There was a problem. Please refresh the page and try again.
I first went to Costa Navarino back in 2016, and at that stage of my career, I was still relatively new to the 'vlogging' game. My travel from a golf standpoint at that time had been reasonable, but still limited.
So, when I first found out I was heading on a filming trip in Greece, I must admit I had no idea what to expect. After all, I don't think it is unreasonable to suggest that most golfers probably would not readily associate Greece with golf. Perfect weather: Tick. World-class beaches: Tick. Fascinating historical attractions and delicious food: Double tick. But Golf? Well, the jury was still out…
Fast forward seven years and I am here to tell you that it is now definitely time to associate Greece with our beloved game. The video and article below explain why…
Firstly, I was impressed by how good Costa Navarino was the first time I went. The accommodation options back then were The Romanos, a Luxury Collection Resort and The Westin Costa Navarino, both great examples of five-star luxury without even a hint of stuffiness or pomposity, just how we golfers like it these days, right?
The Bay Course, designed by Robert Trent Jones Jnr, and The Dunes Course, designed by Bernhard Langer, made up the golf offering back then, and the combined 36 holes across two equally spectacular locations were more than adequate. But now, in arguably the most picturesque location in all of Costa Navarino - high up in the hills overlooking Navarino Bay – you have another 36 holes to choose from, with The Hills Course and International Olympic Academy Golf Course both having been designed by Ryder Cup legend José María Olazábal.
So that is 72 spellbinding holes of golf all in one destination, so from a 'Best New Golf Destination in Europe' contender, we are off to a good start.
It is worth pointing out as well that when we say 'new', we are talking in relative terms. Costa Navarino entered the fray since the turn of the millennium. Throw in the advent of Navarino Hills, which has been added to the Costa Navarino portfolio over the last couple of years, and Costa Navarino is still relatively new on the golfing scene.
The Dunes Course and International Olympic Academy Golf Course are what you might describe as the 'championship golf' offerings here, and both deliver stern tests of your game from start to finish. Perhaps the most difficult challenge, though, is to stay focused on your game as you are treated to ridiculous views from a number of holes including the second and sixth on The Dunes Course, and pretty much most of the back nine on International Olympic Academy Golf Course!
The same is true of The Hills Course and The Bay Course, although both courses have their own unique feel. The Bay Course takes you right down to the water's edge along Navarino Bay and boasts amazing mountain views and towards the nearby town of Pylos; a good spot to go for dinner should you fancy spreading your wings and exploring some of the more traditional, local nightspots.
The Hills Course, on the other hand, takes you right out into the hilly terrain away from the clifftop views of the International Olympic Academy Golf Course, and offers a uniquely peaceful round of golf, lost among the local shrubbery and a few rugged rocky outcrops. Both courses are more scoreable from my experience, owing largely to being a bit shorter than the other two. A well-balanced test of golf all around and all in the most wonderful of locations, each with their own unique character.
And it is not only golf that makes this place a candidate for the title of 'Best New Golf Destination in Europe'. Away from the fairways, this place is insane.
Firstly, and most importantly, the restaurants and food and beverage options are superb. On my most recent visit I had dinner at Flame (steak and grilled meats heaven), Kooc (Greek fusion), Da Luigi (delectable Italian) and Parelia, which is located at W Costa Navarino, the latest accommodation option to open here, complete with the most enviable waterfront location going at the destination that is complemented by an upbeat beach club vibe.
The food is world-class at each and every one of them and we haven't even mentioned my favourite joint yet: Barbouni, with locally sourced seafood at its heart. A lunchtime meal here - perhaps after an early morning round of golf so you can sink a few cold ones while you're there as well - is an absolute must.
Of course, playing as much golf as possible at Costa Navarino would be perfectly reasonable, but if you fancy a bit of downtime away from the course, there is a new Mouratoglou Tennis Center with traditional hard (and grass!) courts and new padel courts.
And Messinia is your Oyster. Fancy a bit of water-skiing? No problem. Want to rent a bike and cycle to Omega Beach? Done. Want to work off some of the 1,000 grams of porterhouse steak you had the night before in Flame? Head to the gym. Or remember you are on holiday and just go and recharge your batteries at the spa.
There are so many activities to try your hand at, things to do and see, and facilities to explore at Costa Navarino. What's more, Costa Navarino does a wonderful job of encouraging you to go and explore the local area.
Having been lucky enough to have played golf in 24 countries in my career so far, it is honestly hard to think of many places that offer the same scale of luxury and wellness that you can find at Costa Navarino. I remember putting it in my top-five all-time golf destinations back in 2020, but it just keeps getting better and better.
I challenge anyone to name a better 'new' golf destination in Europe, and to be honest, am happy to be proved wrong. Because wherever it is, I'm looking forward to going there too.
Get the Golf Monthly Newsletter
Tips on how to play better, latest equipment reviews, interviews with the biggest names and more.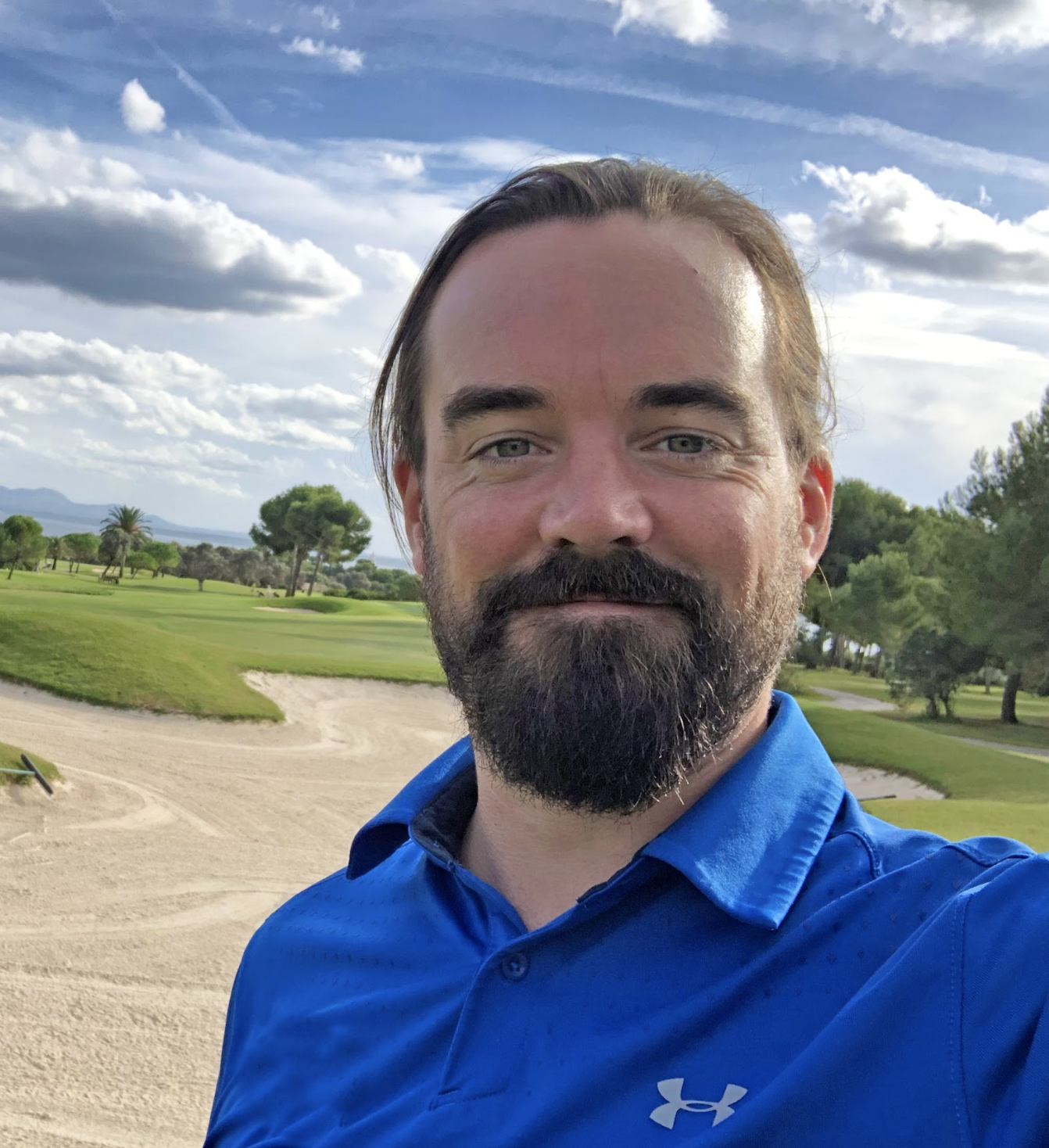 Rory is a single figure handicap who has spent over a decade working in the golf travel industry as a content creator and a specialist destination videographer and presenter.