Stuck in the middle
There is no such thing as 'finding your level and playing to it'. Golf is about constantly striving to get better and to succeed you must learn to take more risks, says mental game expert Gary Leboff.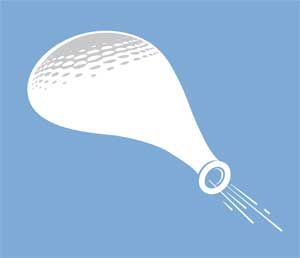 Last summer, I took a call from a 2-handicapper. His game was solid, his technique was sound but somehow he just couldn t get to the next level. We went out on the course and I introduced a few ideas. Over the next couple of hours, he played seven holes, made four birdies and missed a couple of other good chances. Stunned at a glimpse of his true potential, he confessed he d never played so well in his life and couldn t wait to learn more.
He never contacted me again. We d bump into each other from time to time and he d mutter something about meaning to call me but he never did.
One of the most common complaints among golfers is that their game has plateaued. Conventional wisdom dictates you play for a few years, improve in fits and starts, finally settling on a handicap that hardly varies until old age and decrepitude set in.
I don t buy it. Some golfers plateau because their technique is inadequate. Most, however, flatline because they catch a glimpse of who they could be and back off.
You may think that s ridiculous. After all, isn t the whole point of the game to keep getting better? It certainly should be. However, for many golfers, scaling fresh heights of achievement presents a challenge to their identity .
A new level of expectation can be threatening. Your margin for error shrinks, better players ask you to join them and everyone wants to know what you ve shot as soon as you walk off the course. Faced with that kind of pressure, many golfers such as my client can t stand the heat.
The price for doing so was illustrated by a lady golfer I was asked to help recover from a serious injury. Before we d even got on the course, I knew that the injury wasn t the problem at all.
Taking up the game relatively late in life, she d cut a swathe through the ranks of local golfers and tournaments. Equally at home on the national stage, she kept on winning although her game had long since stagnated.
An extended break provided pause for thought and a nagging sense of disquiet. This was an intelligent, vivacious, accomplished woman who craved excitement in all aspects of her life. I cut to the chase, telling her that her game had plateaued and she was bored.
Watching her play confirmed my suspicions. Her driving was straight but constrained, her irons safe and precise, her short game calculated and clinical. In short, her golf was bloodless. Playing within herself had filled her front room with trophies but drained the joy from her game.
Why do you play? is one of the most powerful questions I ask any golfer. Everyone s game needs a sense of purpose, of direction, of propulsion. Most golfers are obsessed with winning club tournaments, holding their own in a fourball or simply avoiding embarrassment. There is no passion, no juice, no fire.
I give demotivated golfers a new set of goals. For the time being, their score is irrelevant. Walking onto the course, they have to choose one of three games.
a) Creative Golf: they must try to develop new skills by playing the most imaginative shot available in each situation.
b) Reactive Golf: no thoughts are allowed they must be instinctive and play by feel.
c) Party Golf: they should maximise the fun element on every single shot.
Success or failure is measured not by the scorecard but by how true they stay to the format. It s a great way of rekindling appetites as well as taking a break from the slavery of par.
Golfers plateau because they lack the courage or imagination to look beyond what they know. The game they play is safe and familiar. However, as I tell all my clients, Do what you have always done and you will get what you have always got. If you want something more, you ve got to be braver.
The leading website from the world's oldest golf magazine, we're the go-to destination for amateur and keen golfers alike who are keen to up their golfing game. As well as expert course reviews, news and tips to improve your handicap our golf-focused travel content will help you pair teeing off with your travels in some of the best destinations around the globe.