Seve Icon wedge review
Get golf equipment reviews of the Seve Icon Wedge and other golf club reviews and wedge reviews at Golf Monthly. Golf Monthly has reviews of golf equipment, reviews of the Seve Icon wedge and other reviews of wedges.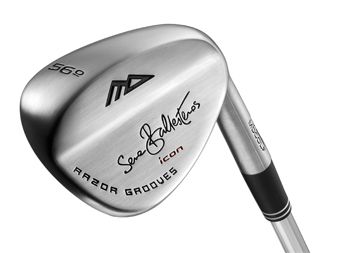 MD Golf has gained a reputation for making superb wedges and have stuck to a winning formula with their latest model. Visually nothing has changed and the classic head shape still looks great. The new groove design did produce a little more spin on full shots, but overall it offers a similarly solid performance to its predecessor. Where next? Galleries: - Pictures of Seve Ballesteros – the legend in pictures
Why you can trust Golf Monthly Our expert reviewers spend hours testing and comparing products and services so you can choose the best for you. Find out more about how we test.
The Seve Icon wedge features the same head shape as the established Superstrong model, but with a new groove design that was worked on by Seve himself. The "Razor Grooves" are designed to maximise spin on hard greens by altering the standard V grooves. Chrome and Double Nikel finishes are available.
Paul joined Golf Monthly in 2006 in a junior role and has since worked as senior staff writer and now as technical editor. He writes equipment and instruction content and tests the vast majority of golf clubs that are introduced every year.