PING Women's Rhapsody hybrids and irons
PING's forgiving and highly playable Rhapsody women's hybrids and irons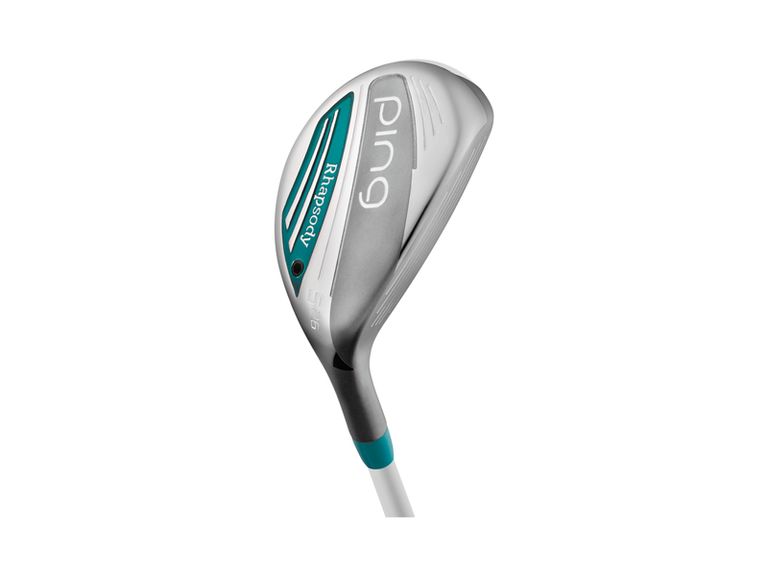 The PING Women's Rhapsody hybrids and irons will suit players looking to achieve greater distance and forgiveness through the set. Lightweight and versatile, these clubs should help most players achieve greater consistency.
Reasons to buy
+

Lightweight and easy to use. Forgiving on longer shots, producing impressive distance with increased feel the closer you get to the green.
Reasons to avoid
-

Might not suit the player looking for maximum workability.
The concept behind the Rhapsody blended set of hybrids and irons is that the player will benefit form greater forgiveness on the longer shots without sacrificing control with the shorter irons.
PING's blended set of hybrids and irons delivers excellent playability, marrying distance with control. Both the hybrids and irons are lightweight and forgiving helping you to achieve greater consistency on course.
PING Women's Rhapsody Hybrids RRP: £139 per club
Available as 4H, 5H and 6H, these hybrids feature lightweight components to minimise overall mass and thus help the player to achieve maximum clubhead speed for the effort put in. The hybrids produce a high launch thanks to a lower centre of gravity and a combination of these factors mean the distance achieved is impressive.
These are versatile clubs that can be effective in a variety of on-course scenarios. Whether you're playing from the tee, fairway or rough, the clubs inspire confidence at address thanks to their attractive pearl finish and smooth lines. You can even use them for delicate shots around the greens.
The PING ULT 220H graphite shaft comes as standard in flexes of Lite and Ultra Lite. PING recommends that you are fitted by a PING certified fitter to ensure you get the best shaft to suit your requirements.
PING Women's Rhapsody Irons RRP: £95 per club
Available in 5-SW, these perimeter-weighted irons are extremely forgiving thanks to the large elastomer cavity badge that provides a soft feel even on the off-centre strikes.
The weighting of the face has been positioned with forgiveness in mind and these clubs produce a high launch as a result. They are built using lightweight components and the lower mass means you can generate greater clubhead speed for the same amount of effort.
The shorter irons deliver good levels of feel and control, but you'll still be impressed by the speed of the ball off the face and the distance you'll gain.
Like the hybrids, these irons come with the ULT 220 shaft as standard – an iron shaft available in either Lite or Ultra Lite flexes. But, once again, PING would recommend you see a PING Certified fitter to ensure you get the best shaft to suit your requirements.
Betting experts, writers and video producers. Couple of guys in our early 20's looking to bring the sport that we love into a new era.'