Clippd Review
Our verdict on the new data-driven performance platform for players and coaches that's making waves in the US college market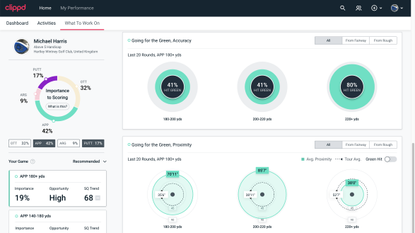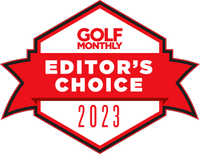 (Image credit: Future)
Clippd is aimed at golfers who are serious about getting better, presenting deep insights on all aspects of the game that will certainly appeal to wannabe Matt Fitzpatricks. As golf's first aggregator of technologies, Clippd integrates with Arccos, Garmin, TrackMan and we're told there will soon be many more.
Reasons to buy
+

Incredible level of insight

+

Clearly displays strengths and weaknesses

+

Ever expanding menu of practice drills
Reasons to avoid
-

If you don't have Arccos or Garmin, you will need to manually input your round data
Why you can trust Golf Monthly Our expert reviewers spend hours testing and comparing products and services so you can choose the best for you. Find out more about how we test.
Get the Golf Monthly Newsletter
Thank you for signing up to Golf Monthly. You will receive a verification email shortly.
There was a problem. Please refresh the page and try again.
Clippd Review
Clippd is a web-based app that works on mobile and desktop. It presents a detailed picture of your game in the form of engaging, immersive data graphics. These insights are driven by Artificial Intelligence that learns about your game each time you enter more round or practice data. Clippd has developed powerful new metrics that, it says, more accurately measure skill: your overall skill level today (Player Quality) and the skill level required to play each and every shot (Shot Quality).
Clippd is a London-based company founded by Ed Crossman and Piers Parnell, who met while playing golf for Oxford University. They recognised that golf is an increasingly connected sport, with a wide range of data points – GPS watches and grips, launch monitors, smart ranges, force plates, motion capture tech, scoring apps and so on – but these technologies do not connect or talk to each other. Enter Clippd, which is on a mission to help every golfer better understand their game and how to improve. The impressive technology and drive to get even better, sees it feature in our 2023 Editor's Choice.
After a long period of testing, Clippd launched in the autumn of 2022 and judging by its social media content, leading men's and women's college teams in America are already seeing significant performance gains. Now, golfers of all abilities are able to subscribe and get the same detail as pros and elite amateurs.
How it works
You can easily and quickly upload your round data to Clippd using Arccos Caddie, Garmin golf watches and Clippd Capture, a free companion app. Arccos syncs at the press of a button, Garmin requires putt information to be added, and Clippd Capture is a slick manual data entry solution. TrackMan tests and combines can also be uploaded to Clippd.
Clippd harmonises all this data and presents it back to the user as Shot Quality and Player Quality, as well as Strokes Gained. Shot Quality and Player Quality are represented as single numbers between 0 and 200, with 100 being male 'tour average' and 200 representing 'statistical perfection' (such as a hole in one or a monster putt).
Image 1 of 6
A selection of the data and performance analysis screens you get with Clippd
Clippd builds on the foundations of Strokes Gained by layering in additional layers of context to make its feedback even more precise. These include weather and course conditions and course difficulty. Another key differentiator is that it doesn't just factor in your on-course performance, but your practice, too. You can also use it to journal fitness work, equipment changes and more.
Clippd's most powerful feature is What To Work On, a unique, data-driven priority list for each player. Based on data collected on-and off-course, What To Work On shows the importance of various skills to your scoring, the opportunity to improve based on the levels you've been at previously (essentially the Fastest Lap concept in Formula 1), and your trends in each. The result is an objective and detailed view of your game and a bespoke practice plan designed to help you to score better.
You can connect with your coach through Clippd, who can then like, comment and post lesson notes and videos. You can also follow your friends via a constantly updating Facebook-style feed that shows what they've been up to and how they're performing. What really distinguishes Clippd, though, is the design, usability and the sheer range and depth of insights within the platform.
I love how Clippd looks and really like being able to see my best and worst shots in every round using the Round Insights feature. It overturned some perceptions I had about my own game. For example I thought I was terrible with my 4-iron but Clippd showed me I have hit some really nice shots with it, which has built my confidence. As someone who still struggles with Strokes Gained, I find Clippd's insights a little tricky to interpret at times, but as a blueprint for better performance, it takes some beating.
Clippd is beautiful to look at and the level of insight is incredible, which probably explains why so many top American college golf programmes are now using it. It shows your strengths, weaknesses and what to work on. Clippd's menu of data-generating practice drills is expanding all the time, plus it's refreshing to see how the product is constantly evolving based on user feedback.
If you don't have Arccos or Garmin, you will need to manually input your round data either while you are playing or after your round, which can be a pain. The insights might be too deep for many, but you can choose how deep you want to go. At £20 a month, you will also want to be playing and practicing enough to really feel the benefits.
Get the Golf Monthly Newsletter
Tips on how to play better, latest equipment reviews, interviews with the biggest names and more.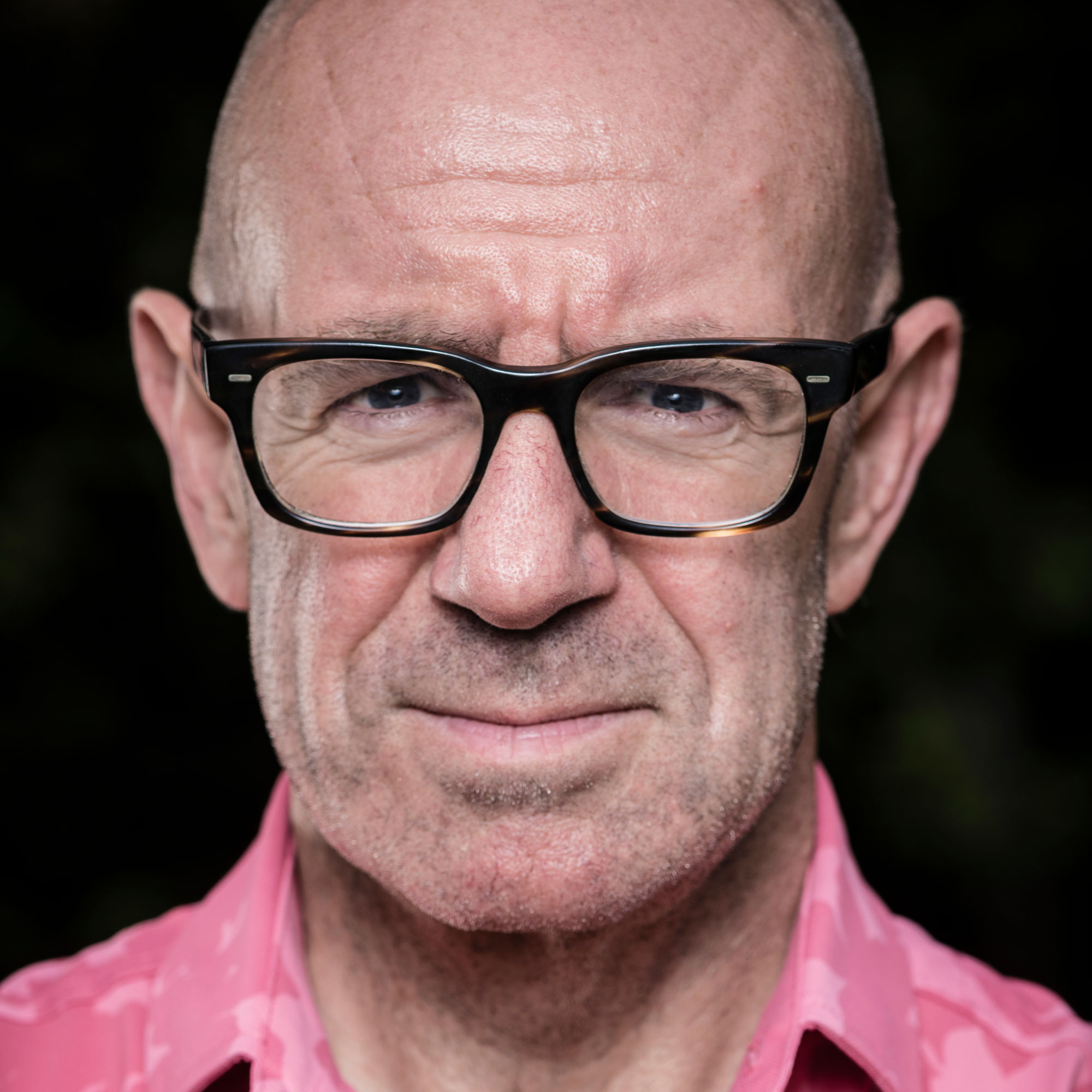 Mike has been a journalist all his working life, starting out as a football writer with Goal magazine in the 1990s before moving into men's and women's lifestyle magazines including Men's Health, In 2003 he joined Golf Monthly and in 2006 he became only the eighth editor in Golf Monthly's 100-plus year history overseeing the brand until July 2023. His two main passions in golf are courses, having played over 400 courses worldwide, and shoes; he owns over 40 pairs.
Mike's handicap index hovers at around 10 and he is a member of four golf clubs: Hartley Wintney, Royal Liverpool, Royal North Devon and the Royal & Ancient Golf Club of St Andrews.