Oakley Half Jacket 2.0 XL Sunglasses Review
How did the Oakley Half Jacket 2.0 XL sunglasses fare out on the golf course?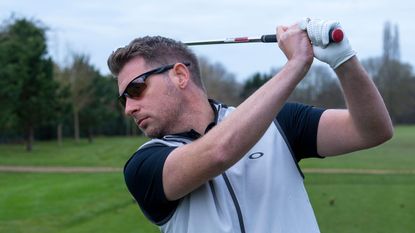 (Image credit: Kit Alexander)
A quality pair of sunglasses from a trusted brand. The versatility and subtlety of the simple, sporty look will appeal to many golfers.
Reasons to buy
+

Subtle yet stylish look

+

Robust and lightweight

+

Excellent lenses at this price point
Reasons to avoid
-

There are better lenses out there, but at a greater cost
Oakley Half Jacket 2.0 XL Sunglasses Review
A good pair of sunglasses is a vital piece of equipment to protect your eyes and help you see better when you're on the golf course and practising. The Half Jacket 2.0 XL make it possible to have a pair of Oakleys without breaking the bank and are one of the best golf sunglasses we've tried this year,
The first thing you notice about sunglasses is obviously how they look. This pair are simple and sporty. The more subtle looks compared to some other Oakley offerings will likely be preferable to the many golfers who favour a more traditional aesthetic style, myself included. They go with anything and look very stylish.
They're extremely light, the fit is very comfortable, and you will quickly forget you're wearing them. The lenses are effective from bright harsh sunlight to milkier conditions. You still maintain a sense of depth and perspective and it's easy to read greens with them on as they maintain, and often enhance, the contrast of certain colours. They're pretty robust and come with a very solid case.
The model we tested had a black frame with PRIZM Dark Golf Lenses and retails at £121. There are seven other models available. The standard with black iridium lenses is £111, two other Prizm lens options are also £121, there's a HDPOLARIZED option at £151, and three PRIZM POLARISED models that cost £161. You can also get interchangeable lenses.
The Oakley Half Jacket 2.0 XL is a quality pair of sunglasses. You get the overall quality, fit, robustness and effective lenses that you would expect from Oakley at a pretty reasonable price point. The versatility and subtlety of the simple, sporty look will appeal to many golfers.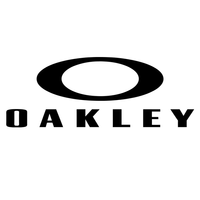 Use these Oakley coupon codes to save on sunglasses, goggles and sports performance sunglasses.
Kit Alexander is a golf broadcaster and journalist who commentates and presents for the DP World Tour, PGA EuroPro Tour and Rose Ladies Series. He has over 15 years' experience of magazine and television work in the golf industry and is a regular contributor to Golf Monthly.