Breaking 80: Lots to learn
Play Your Best Challenge winner, Peter O'Hagan, blogs on his mission to break 80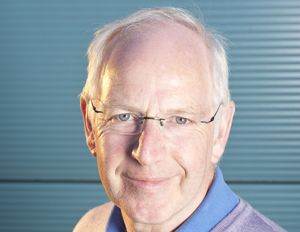 It hardly seems a month since I was with Ping and Golf Monthly at Gainsborough for the start of the Play Your Best Challenge. In terms of progress, here's how I sum things up as of this moment:
1. The clubs
Time to learn new distances for each club, ball flight and feel - especially for the wedges and the putter, an area I considered myself to be quite good. I have just agreed with Ping's fitting team that I am going to go over after what will be six weeks with the new clubs to review the driver fitting. It was the last club I was fitted for at the end of a physically tiring session. Just to remove any doubt from my mind and to ensure confidence in the clubs.
2. Fitness
An exercise regime - well not quite. A few stretches around my core area to increase my flexibility between the trunk and shoulders. I have also been using my Golfband (huge elastic band) to support this. I've also been walking regularly and trying to do 10,000 steps every day. I don't succeed every day but the ambition is there.
3. Nutrition
The chocolate bar during the round has been cast aside, along with the fizzy drink. I now have a cereal energy bar and a Science in Sport, Isotonic electrolyte drink. Whilst I was initially sceptical about this, I am now convinced that it helps maintain my energy and concentration.
4. Lessons
Until today I have only had one lesson with Gary Alliss, the majority of which was spent playing a few holes whilst he looked at my game. The 20 minutes he spent with me and the drills he gave are already impacting on my game - more distance and more fairways.
5. Practice
Range practice has concentrated on a couple of key areas - address position and takeaway. I only get a bucket of 25 balls but take my time and use the time for rehearsing and strengthen the drills. I have also spent quite a bit of time practicing the short game - pitch and chip shots from various distances and lies. And of course a fair bit of time putting - with a metronome for tempo and my eyeline golf mirror for alignment. All coming together. In terms of course practice, I'm trying to play nine holes at Trentham as often as I can two to three times a week.
6. Playing
I have only played in one Medal, the Easter Cup where I came 14th out of 85 with a two-over. I have also played three matches (matchplay) and had pleasing outcomes considering it's so early in the season.
What next?
I need to concentrate on a few areas, after my lesson today around the transition and impact phases of the swing. I have bought a smash bag to help with this. Work on ball flight and the magic 9 - high, low, neutral - draw, straight, fade (I wish!) Keep on working on the short game - it's where I can both score and save a score. Keep checking and confirming my distances - I have been relying on my SkyCaddie and range markers but think I will invest in a good laser range finder after reading the G-Mac article and product reviews in this month's Golf Monthly. And of course my fitness regime, fingers crossed!
You can follow Peter's progress on Twitter @POH274
Betting experts, writers and video producers. Couple of guys in our early 20's looking to bring the sport that we love into a new era.'