UK Golf Courses Ban Smoking Due To Heatwave
Many UK golf courses have temporarily banned smoking due to extremely dry ground conditions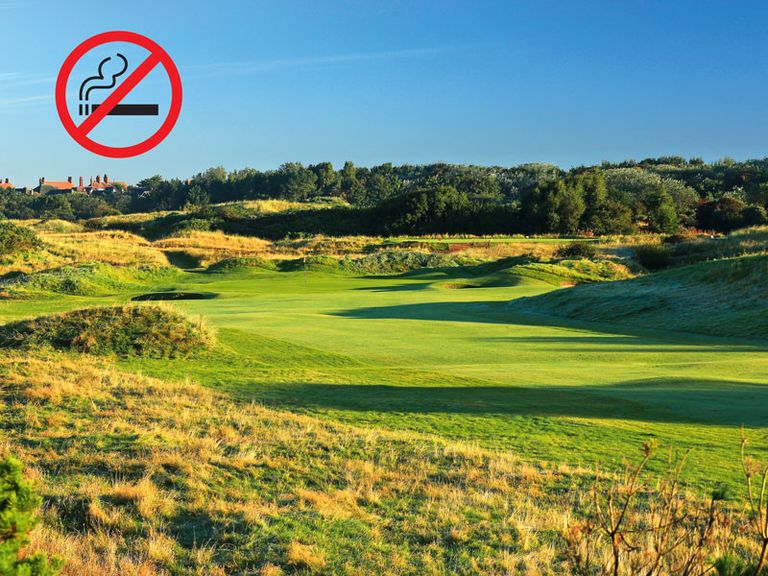 (Image credit: Getty Images)
Some UK golf courses have temporarily banned smoking due to extremely dry ground conditions
UK Golf Courses Ban Smoking Due To Heatwave
Some golf courses in the UK have banned smoking on the course due to the extremely dry conditions.
Related: UK&I Top 100 golf courses
Earlier this week, moorlands in Manchester went up in flames with the UK experiencing a prolonged hot and dry spell, and some clubs have banned smoking due to the risk of ground catching alight.
Royal Birkdale wrote on Twitter, "Due to the recent heatwave and the threat of scrub fires, please be aware that smoking is not permitted anywhere on the links until further notice"
Knighton Heath Golf Club near Bournemouth have also banned smoking due to the dry conditions whilst Blankney Golf Club in Lincolnshire have also temporarily banned smoking
If you're playing golf in the next few days and are a smoker, it would be best to check with the course on their current policy.
The UK has had a week of sunshine and no rain, with temperatures breaking the 30° celsius mark this week.
Related: The 10 best links courses in the UK
We are scheduled to have another week of dry weather and temperatures in the high 20s.
The current weather makes for perfect conditions for firm and fast links play, but it is completely understandable that courses do not want to take any fire risks, hence the smoking bans.
Related: Mike Lorenzo-Vera slams golf in France ahead of the Ryder Cup
Enjoy your golf, don't smoke on the course, and remember to wear sun cream and drink plenty of water!
Do you know of any golf clubs that have banned smoking? Let us know on our social channels.
Make sure you follow Golf Monthly on Facebook, Twitter and Instagram