José Maria Olazábal of Spain and Scotland's Sam Torrance have been named as this year's captains for The Seve Trophy presented by Golf+. 
The pair, who will lead the respective Continental Europe and Great Britain and Ireland teams, were selected by the current European Ryder Cup Captain, Paul McGinley. 
Between October 3-6, The Seve Trophy will be held at the Parisian venue St-Nom-La-Breteche.
The change in title from the Vivendi Seve Trophy to The Seve Trophy highlights the transference of the role of presenting sponsor of the tournament from Vivendi to Canal Plus' golf channel Golf+. 
Oct 3rd will see Olazábal take on his second stint as captain at The Seve Trophy, having been defeated in 2005 by Colin Montgomerie's GB&I team.
Olazábal, aside from his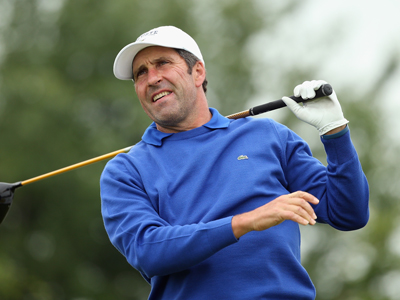 2013 Ryder Cup captaincy, was also a part of three successful European Ryder Cup teams.  
The Spaniard also has 23 European Tour titles.
This year will see Torrance captain a team at The Seve Trophy for the first time.
Having successfully captained the Ryder Cup team at the Belfry in 2002, Torrance was also part of three winning European Ryder Cup teams.
The Scot holds the record for the most European Tour appearances in history with 706.
The Seve Trophy was first set up in 2000 by Seve Ballesteros as a team competition to be played during the non-Ryder Cup years.
The format of the event will be similar to previous years, with only the Saturday seeing an alteration from four morning greensomes followed by four afternoon foursomes to two sessions of four foursomes. 
As with the Ryder Cup, 14 ½ points are required for a victory. Great Britain and Ireland have won the last six consecutive matches.