Life begins at 50: Senior Q School qualifiers
Canadian Ken Tarling has won the 2015 European Senior Tour Q School by seven shots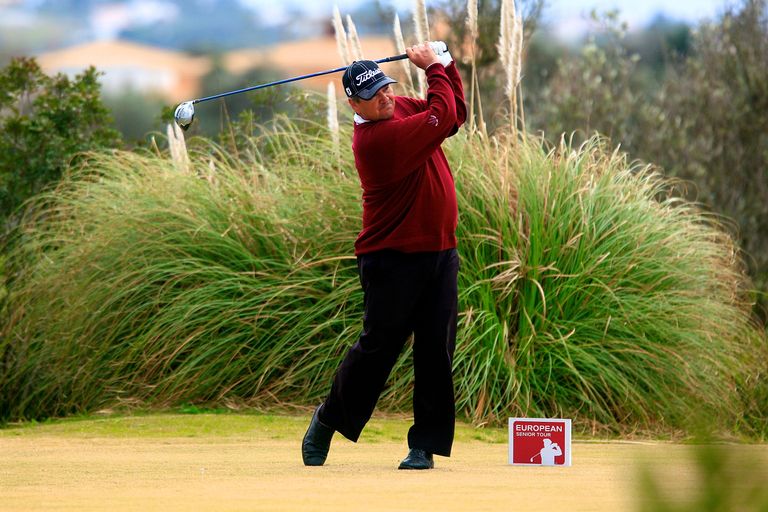 (Image credit: Getty Images)
After a tense final day at Pestana Resort in Portugal, a Canadian, a Frenchman, an Aussie and three Englishmen became this year's Senior Q School qualifiers
They may only have to endure four rounds rather than the six that the youngsters have to go through, but the Q School experience for the over-50s is every bit as nerve-wracking, with just six full cards up for grabs from a field of 72 at the Final Stage, and then a further ten 'conditional' cards on offer.
This afternoon Canadian Ken Tarling wrapped things up in style at the Pestana Resort in Portugal after taking the lead halfway and then never losing it. Tarling was the only man to beat par for the week, finishing up at six-under to cruise home by seven, while an intense battle for the remaining five spots raged beneath him all day.
In the end, three Englishman, an Australian and a Frenchman all tied for 2nd place on one-over, with Graeme Bell, a club pro from Eaglescliffe Golf Club in Stockton-on-Tees, the most relieved. Having been in a strong position through 10, Bell hurt his hand playing that hole, then bogeyed the next three to make the final five a little more interesting than he would have liked, but despite bogeying the 18th as well, he was just able to hang on.
The other Englishmen to make it through were John Harrison from Matfen Hall, and Gary Marks, who has been working on and off at World of Golf in New Malden for the last few years. Harrison, who went bogey-free on the final day to climb into the coveted top six, has played on the European Senior Tour for five years, with a best finish of 3rd in the 2012 Van Lanschot Senior Open. Marks, who was born on Christmas Day in 1963, bogeyed his final two holes to make it closer than he would have liked. But in the end it was just enough to become one of this year's Senior Q School qualifiers.
The other two to share 2nd place were Tim Elliott, an Australian who played on tour Down Under for a number of years, winning twice, and Frenchman Roger Sabarros, for whom this will be the fourth attempt to establish himself among Europe's over-50s.
Quite how many events they will all get to play remains to be seen as the European Senior Tour 2015 schedule is still a work in progress, although there was good news this week with Travis Perkins extending its sponsorship of the Masters over the Duke's Course at Woburn until 2018, with Colin Montgomerie, who won by 10 last year, going for three in a row this September.