Scotland Championship to be held at Panmure Golf Club
The Faldo Series will see 93 players competing in the Scotland Championship on June 24-26.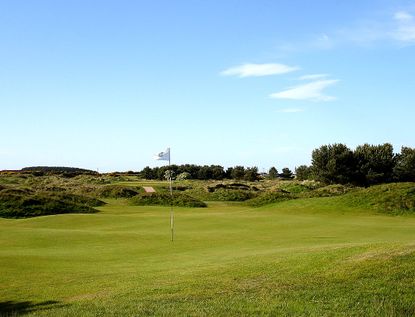 (Image credit: Picasa 2.7)
The Faldo Series will see 93 players competing in the Scotland Championship on June 24-26.
The Faldo Series will be heading to Panmure Golf Club for the fourth UK Championship of the season.
A field of 87 boys and 6 girls will line up in Angus on June 24-26 for the 54-hole Scotland Championship.
Sir Nick Faldo said, "there is a lot to play for in our 2014 Scotland Championship with World Amateur Golf Ranking and Scottish Hydro Boys' Order of Merit points on offer.
"Panmure will provide an excellent test for the players, it is located in a stunning part of Scotland where I have enjoyed playing in two Open Championships at nearby Carnoustie."
Several members of the Scottish Boys' squad are amongst the stellar field at Panmure Golf Club, where two years ago Ewan Scott of St Andrews claimed victory before going on to capture Boys' Under-18 titles at the Faldo Series finals in Europe and Asia.
The winner of each division next week – three boys and a girl – plus the girls' runner-up will join Faldo at the season-ending 18th Faldo Series Grand Final at The Greenbrier, USA.
Captain Elect of Panmure Golf Club, David Anderson, said, "we are delighted to welcome the Faldo Series back to Panmure for a third year and hope that the players will once again enjoy our challenging links course.
"This is an exciting time for Panmure Golf Club, as well as being the Scottish venue for the Faldo Series we have recently hosted the Scottish Strokeplay Championship and are also set to host the British Amateur Championship next year, with the neighbouring Carnoustie Championship course."
Supported by The R&A, ISPS Handa, The European Tour and The Greenbrier the 2014 Faldo Series Europe schedule features 17 tournaments in 15 countries including three in England plus others in Abu Dhabi, Ireland, Chile, Wales, Brazil, Scotland, Czech Republic, Italy, Austria, Netherlands, Germany, Poland, Slovakia and the USA.
Established in 1996, 40 Faldo Series tournaments now take place in 30 countries worldwide with more than 7,000 golfers participating each year. Past winners include Major Champions Rory McIlroy and Yani Tseng.
Tiyah Hernandez-Pierrepont is a full-time student at the University of Edinburgh where she studies English Literature. Tiyah grew up with golf, with her stepdad having it on the TV or even sometimes hiring Tiyah as a caddie! Tiyah is also an avid photographer and runner.