Golf Ireland Changes Criteria To Avoid Over Reliance On General Play Scores
Golf Ireland has announced a major change to their Championship qualification criteria with reference to general play scores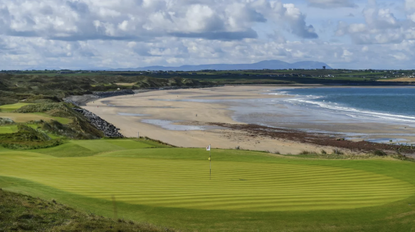 (Image credit: Getty Images)
There have been major changes to Golf Ireland's qualification events for the 2023 Bridgestone Men's and Women's Tours (Order of Merit).
These changes will mean that entrants to any event will have to make sure their Handicap Index is proportionally based on scores achieved in competition and not solely on General Play Scores.
The World Handicap System facilitates and also encourages the return of General Play Scores to make sure players' Handicap Indexes are as up to date and responsive to their ability where possible.
Golf Ireland will still use this, however, when the Handicap Index is used to determine a ballot for a Championship field, it will remain paramount that these Handicap Indexes reflect players' ability in competition play.
Whenever entries to any Golf Ireland Championships are oversubscribed and handicaps are used to determine qualification of some or all of the field, then a review of the entry data will be made.
Players may face relegation from the Championship field to the waiting list or a complete withdrawal of their entry in the event that they have more than four general play scores on their record and where these scores are better than those in competition, their entry will be reviewed by the Championship Committee.
"As with the many other changes we are introducing to our Championships programme in 2023, the provision regarding General Play scores is being introduced after much thought and consultation, and is aimed to ensure fairness in the qualification process," Mark Wehrly said, the Golf Ireland Director of Championships.
"Just as is the case with the other criteria for balloting these Championships – such as World Amateur Golf Rankings and previous championship performances – the aim of these changes to handicapping ballots is to ensure the events on the Bridgestone Men's and Women's Tours (Orders of Merit) have the best fields possible."
Ross Kilvington is a freelance writer from Scotland who has had his work published by acclaimed publications such as Nutmeg alongside popular online blogs including the Gentleman Ultra, North Section and Engrossed in Football. Ross holds a passionate interest in golf and tries to play as often as possible, although having two daughters under the age of four means his quest to break 80 will have to wait a little bit longer. He writes about golf in his spare time, most recently having an article published in the Golf Memories anthology Mind the Links, which was released in July with all proceeds going towards Alzheimer charities. With a handicap that floats between 13-14, highlights are few and far between on the golf course, with an eagle on the par 4 16th at Kinghorn one that stands out (it doesn't matter that it was only 290 yards!).