Free fitting and lesson from Foremost
When you buy a full set of Callaway, Cleveland, TaylorMade, Tour Edge or Wilson irons from a Foremost professional you will receive a free fitting and lesson, saving around £60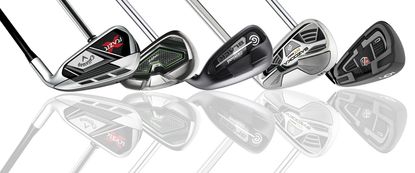 Foremost professionals all over the country are offering customers a free fitting when they purchase a full set of Callaway, Cleveland, TaylorMade, Tour Edge or Wilson irons. Under the terms of this special offer which runs from June 1st to July 31st, 2012, all purchasers will also receive a free lesson to ensure they hit the ground running when they start to use their new clubs. Here Denis Pugh talks about how Foremost Golf and Callaway are providing the Complete Equipment Solution for golfers.
The special offer provides a saving of around £60 on the normal cost of a fitting and a lesson. "Most manufacturers recommend golfers should get fitted when they buy a new set of clubs and thanks to our latest Complete Equipment Solution offer there is no better time to do it," said Company Director, Andy Martin. "During the free fitting our Foremost professionals will be able to tell you exactly what clubs you need and to ensure you get the most from your new equipment he will throw in free lesson as well." Potential customers should log onto to www.foremostgolf.com to find the location of their nearest participating Foremost professional.
Paul joined Golf Monthly in 2006 in a junior role and has since worked as senior staff writer and now as technical editor. He writes equipment and instruction content and tests the vast majority of golf clubs that are introduced every year.