Extinction Rebellion Dig Holes And Sabotage Golf Courses Throughout Spain
The climate activists were campaigning against the amount of water golf courses use amid an unprecedented drought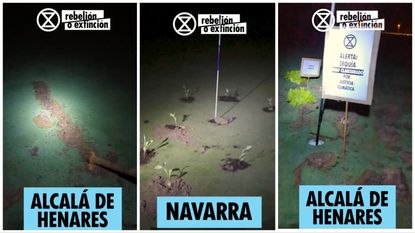 (Image credit: Twitter: @esXrebellion )
Get the Golf Monthly Newsletter
Thank you for signing up to Golf Monthly. You will receive a verification email shortly.
There was a problem. Please refresh the page and try again.
Extinction Rebellion have sabotaged several golf courses throughout Spain in a coordinated demonstration to denounce the amount of water they claim the 'elitest leisure' activity uses to maintain its grounds.
It comes amid a drought in the country that has lasted since January, and according to Reuters, has also seen seen areas in the southwest region of Spain record temperatures of over 44ºc.
The climate activists posted a video on Sunday on Twitter, showing members of their group vandalising several golf courses in Madrid, Barcelona, Navarra and Ibiza, digging up greens, embedding carrots in the upturned turf while also filling holes with cement.
The clip shows one protestor pushing a sign into the ground that reads "Drought alert. Golf course closed for climate justice."
🔥Saboteamos 10 campos de golf en todo el territorio español🔊Actuamos en diez campos de golf en seis provincias españolas, con el objetivo de denunciar el despilfarro de agua que supone el golf en medio de una de las peores sequías de la historia... (1/4) pic.twitter.com/4FvK3HA3JVJuly 2, 2023
See more
The video is accompanied by a statement from Extinction Rebellion who wrote on the social media platform that they acted to vandalise 10 courses across six Spanish provinces to "denounce the waste of water that golf uses in the midst of one of the worst droughts in history."
The video specifically took aim at wealthier individuals, claiming that only 0.6 per cent of the population played golf and said, "the rich are a luxury we cannot afford."
"A golf course swallows more than 100,000 litres of water a day to maintain the surrounding grass," the group wrote. "We cannot continue to allow this type of elitist leisure, that we cannot afford.
"We demand immediate democratic planning for the use of water, and the use of truly democratic and participatory tools to decide on our resources.
"Spain dries up and the rural world suffers millions in losses due to the lack of water in their crops all while an entertainment that barely 0.6% of the population enjoys [continues]. The rich and their leisure activities waste essential resources that are a luxury."
Extinction Rebellion are one of several climate activist groups who are known for their extreme demonstrations, with members of the group having gone to some great measures in the past to make a statement against climate change issues.
Members of a similar group, Just Stop Oil, have recently been seen disrupting several sporting events around the United Kingdom, including the first day of the second Ashes Test match at Lord's, with protestors breaking onto the cricket field before attempting to spread orange powder on the playing surface.
Security has also been stepped up at Wimbledon this week, with officials at the All England Tennis Championship concerned that the event could be targeted by the environmental protesters.
Back in Spain, things have certainly been heating up, with the drought having a significant effect and visual impact on the country's landscapes, with Nasa's Earth Observatory showing how the the country's land has become more brown following the drought.
This is the driest April on record in #Spain. The worst drought anyone there can remember. Local Farmer: "If the weather does not change it will be zero. Nothing is going to be harvested" This is not a "new normal" - this is a new climate - with devastating consequences. pic.twitter.com/Y1Vc5vk9w3May 4, 2023
See more
But amid the searing temperatures, the Spanish government is working to help alleviate the problems being caused by the drought following the hottest April on record.
Officials in the European country have approved a €2.2bn ($2.4bn) plan to help assist farmers and those struggling with the unprecedented drought.
"The situation is particularly alarming in the regions of Catalonia and Andalusia, where the water reservoirs are at less than 25 percent of their capacity," the head of the climatology laboratory at the University of Alicante, Jorge Olcina, told France 24.
"And the rest of Spain is not out of danger. The state of the reserves is increasingly worrisome in the regions of Valencia, Murcia, Castile-La Mancha and Extremadura. The available water stock has gone below 40 percent of total capacity."
LIV Golf was also in Spain this weekend, with Taylor Gooch winning at the LIV Valderrama event in the Andalucian coast.
While Extinction Rebellion have criticised golfers, there are some golf organisations, including the GEO Foundation for Sustainable Golf, that are seeking to promote greater sustainability within the game.
Their vision is to "strengthen and promote golf's social and environmental value" and work with many courses around the world to provide help and support to those wanting to reduce their carbon footprint.
Get the Golf Monthly Newsletter
Tips on how to play better, latest equipment reviews, interviews with the biggest names and more.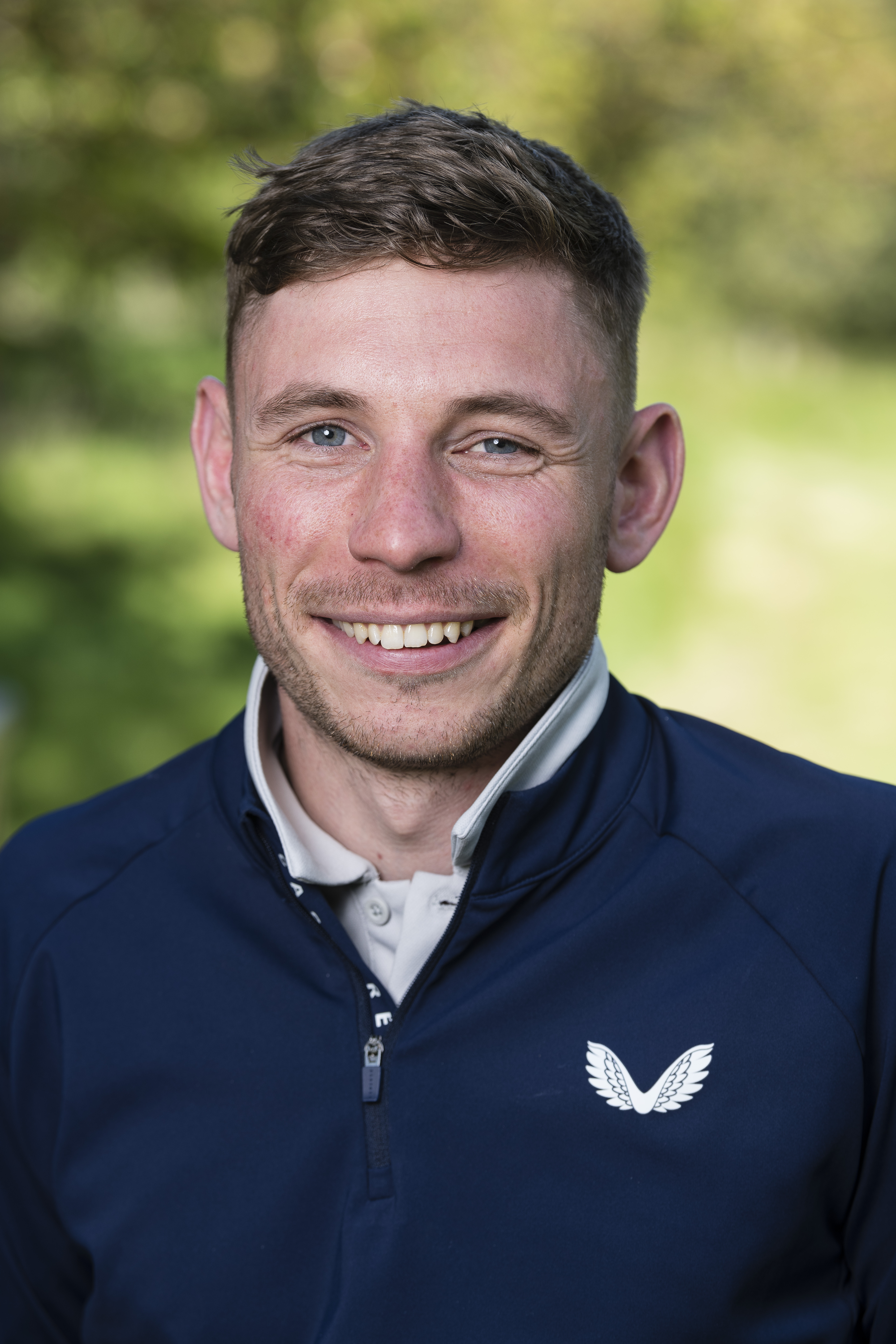 Ed has been playing golf for as long as he can remember and is obsessive about the sport. He is regularly sought after by family members and friends for advice on what equipment to buy and uses his background, having written extensively on golf in the past, to produce equipment orientated content for Golf Monthly.
Having obtained a Masters in Law with Medicine from the University of Liverpool, Ed has recently changed paths into journalism and just last year achieved his NCTJ Sports Journalism Diploma with the Press Association.
He has written for a variety of media outlets over the years and has interviewed some big names in sport, including Premier League managers, All Blacks Coaches and Grand Slam tennis superstars. He has also worked on some huge sporting events, including the 2021 Australian Open and the 2022 FIFA World Cup. And when he's not writing for Golf Monthly, you'll find him producing news and feature articles for the MailOnline's sports desk, where he covers everything from football to rugby union.
During his weekends off, you'll likely find Ed heading out for a round at one of his local golf clubs with his friends, and was, up until recently, a member at the Leatherhead Golf Club in Surrey. Ed also plays the saxophone, can tell you some pretty terrible dad jokes and can knock up a very tasty carbonara!