Department Store John Lewis Puts Golf Course Up For Sale
In a move to cut costs and help pay back debt, John Lewis is in talks of selling up its golf course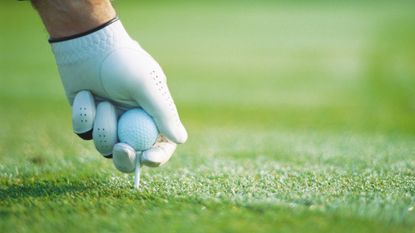 (Image credit: Getty Images)
The Winter Hill Golf Club, Cookham, near Maidenhead, is the course in question. It sits on a 200-acre plot of land that was originally founded by John Spedan Lewis in 1938 who had a vision of turning it into a golf course. The Club became established in 1976.
The course was built to harbour John Lewis employees both current and retired however membership was opened up so anyone could join the club. Annual membership was £1,450 or you could turn up and pay a £50 green fee for 18 holes.
A total of 20% of the membership is said to be made up from John Lewis employees and their families.
John Lewis staff were reportedly informed earlier this week that the site will be getting shut down by the end of April. The course, clubhouse and two residential properties will be sold. This is said to help John Lewis cut costs and hit a debt repayment target of £350m by the middle of 2025.
"This isn't a decision we took lightly," a spokesperson said. "However, the golf club is no longer used as the employee benefit it once was, with just one in five members now having a link to the partnership."
The decision was made that the high level of investment required, for a very small internal audience, was no longer worth it financially for the business.
John Lewis is reportedly currently in talks with Maidenhead Golf Club, home of one of the best golf courses in Berkshire, which has shown interest in buying the land.
The timing could not have been better for Maidenhead Golf Club. The 132-acre golf course has until the end of 2025 to leave their site after it relinquished its lease to the Royal Borough council.
It is reported that its current course has been bought out for nearly £16m, with the land planned to go towards the development of up to 1,800 homes, a primary school, secondary school, and nursery.
Maidenhead GC is celebrating 127 years this year and Mr Paul Louden, a spokesperson for the club, said as much as they don't want to leave their roots "it's a great opportunity to survive."
Monty is an upcoming golf journalist having completed his Multimedia Journalism degree at Bournemouth University; where he was also apart of the University's well renowned golf team. He has had a passion for golf ever since he picked up a club at 12 years old and this love for the sport only grew stronger over time as his game developed and he pursued golf through different avenues. His game took him over to the United States on a golf scholarship and has had him travelling the UK to take part in competitions like the Nick Faldo series and general club scratch matches. Monty worked on 'The Open' radio team when it was hosted at Royal St George's getting to walk inside the ropes with some of the top players like Justin Thomas, Rory McIlroy and of course that year's winner - Collin Morikawa. Monty has been lucky enough to have three holes-in-one in his short golfing career and he looks to continue growing that number. Monty believes the ability to continue playing golf well lies in his dedication to keeping fit through his other passion, which is CrossFit.
What's in the bag:
Driver: Srixon Z 765
3 wood: Taylormade AreoBurner
2 iron: Srixon Z U65
Irons: Srixon Z765
Wedges: Titleist Vokey SM6 (50°,54°,58°)
Putter: Odyssey White Hot Nano 7