St Bees: the small school that's big on golf
St Bees School in Cumbria has taken great strides to seriously improve its golf offering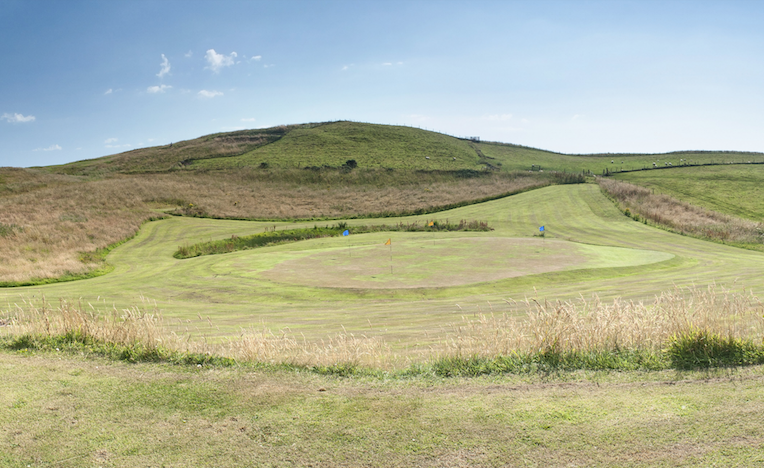 St Bees, a public school with its own course, now boasts some of the finest school golf facilities in the UK thanks to its five-year old Golf Foundation
St Bees is an independent school on the Cumbrian coast dating back over 400 years. It is one of very few such schools in the UK to be blessed with its own nine-hole golf course, which lies close to the excellent links at Seascale, and a little further from the Golf Monthly Top 100 links at Silloth.
In recent years, the school has taken great strides towards really using golf as a USP. The extension and development of its golf facilities, thanks to the vision and fund-raising tenacity of certain Old Boys, was originally borne out of a concern nearly a decade ago that St Bees could lose its membership of the Public Schools Golf Society and as a result its spot in the prized Halford Hewitt, the prestigious annual foursomes matchplay tournament for the top 64 public schools, if too few Old Boys were suitably competent golfers. With the governing body, under Matthew Rigby, keen to make more effective use of the school's golf potential, they enlisted the help of Michael Coffey, president of the Old St Beghians' Golfing Society (OSBGS), to see what could be done.
Both felt that the school wasn't making the most effective use of its golfing potential, and sought to find ways to better use golf to really set the school apart, and go some way to attracting more pupils to help safeguard the school's long-term future. The results since 2007, when St Bees appointed PGA Professional Stuart Hemmings as Director of Golf, have been impressive. A Golf Academy was quickly established, and in 2008 an old maintenance hut was converted into a Golf Studio complete with driving bay, nets, video swing analysis and an artificial putting surface.
Stuart's appointment and the success of the academy led to the formation of St Bees School Golf Foundation in 2009, a body charged with the twin purpose of attracting funds to allow further development, and to build up an endowment fund for golf bursaries or scholarships. Thankfully many OSBGS members embraced the vision fully, and have been supporting the plans and developments generously ever since. So far, the Foundation has helped fund the following projects:-
Short-game practice facility
This excellent facility, which lies alongside the 9th green, was completed in spring 2010 and named after the OSBGS's major benefactor Col. Tom Fletcher. A variety of teeing stations allow pupils to test themselves from 50 to 120 yards, playing into the green from all angles and directions.
Costeloe chipping green
Situated close to the Golf Studio, the Costeloe chipping green opened in May 2012, with Old Boy, Nigel Costeloe, contributing generously to the project in memory of his father and uncle, Geoff and Norman, both also Old Boys. The large three-tiered green is flanked by two bunkers and several hitting areas.
St Bees bursaries
The first bursary to a promising young golfer was awarded in September 2013, followed by two further awards to pupils in September 2014.
GC2 launch monitor
Major donations to the Foundation in late 2013 allowed the purchase and installation of a GC2 launch monitor and associated technology in the Golf Studio last September, to enhance the teaching facilities yet further.
The St Bees School Golf Foundation's vision and commitment have borne much fruit, with the school's top six golfers now boasting handicaps of 1, 4, 6, 6, 7 and 10 to stand it in much better stead on the golfing front going forwards. In difficult times for our smaller public schools, St Bees' investment in golf is paying rich dividends, and with the school now boasting golf facilities to rival any public school's, it has put itself firmly on the golfing map, attracting more full fee-paying boarders as a result, some no doubt drawn in by the school's enviable golf offering.