Titleist Prototype 714 Irons Seeding Continues
New Titleist Prototype 741 Irons contiue to be seeded at the Johnnie Walker Championship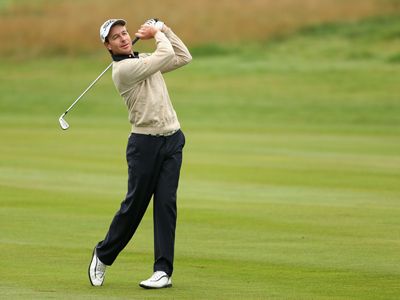 The seeding process for the new Titleist Prototype 714 irons continued on the European Tour this week at the Johnnie Walker Championship, Gleneagles.
Out of the 33 Titleist Brand Ambassadors participating in the tournament, 26 of them choose to play with the Prototype 714 irons.
The Titleist Prototype 714 irons being used were the AP1, AP2, CB, and MB irons.
Among the players using the AP2 Prototype irons were Anders Hansen and recent M2M Russian Open winner, Michael Hoey.
Five-time European Tour winners, Brett Rumford and Bernd Weisberger played with the Prototype CB irons, as did Challenge Tour graduate, Brooks Koepka.
The new Prototype MB irons were used by numerous players including, Thomas Levet, Gregory Bourdy, JB Hansen and Espen Kofstad, Whilst Phillip Price was using the 4th prototype, the AP1 irons.
Jason Dufner has also been using the Titleist AP2 prototype irons, and recently claimed his Maiden major win at the USPGA Championship earlier this month whilst using the AP2 Prototypes.
Full list of players with Titleist Prototype 714 irons in the bag this week: AP1 Prototype Phillip Price AP2 Prototype James Kingston Anders Hansen Michael Hoey Michael Brooks CB Prototype Brett Rumford Martin Wiegle Lee Slattery Matthew Southgate Andrew Dodt Brooks Koepka Moritz Lampert Bernd Wiesberger Paul Waring MB Prototype JB Hansen Oscar Floren Thomas Levet Bjorn Akesson Morten Orum Madsen Espen Kofstad Maximilian Keiffer Gary Stal Gregory Bourdy Romain Wattel Estanislao Goya