FootJoy D.N.A. Helix Shoe Unveiled
Shaped by Tour players, the D.N.A. Helix provides extra stability via a brand new outsole design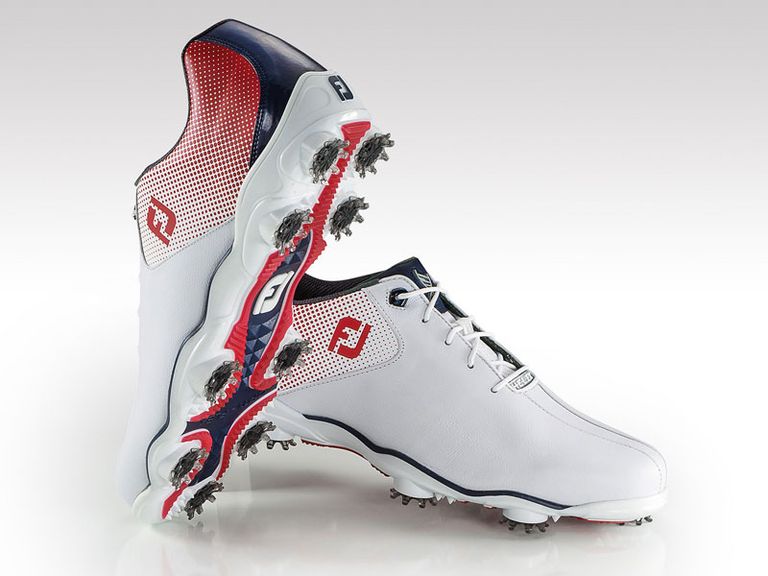 By Joel Tadman
FootJoy D.N.A. Helix Shoe Unveiled - With the help of some of the best players in the world, FootJoy has created a lighter, more structured performance golf shoe called D.N.A. Helix
FootJoy D.N.A. Helix Shoe Unveiled
FootJoy, the #1 shoe in golf, has expanded its D.N.A. family with the addition of the more structured D.N.A. Helix golf shoe, said to offer a blend of stability and flexibility in a lightweight athletic model.
Coming about as a direct result of feedback from Tour players who requested more stability, especially in the heel area, D.N.A. Helix features a completely new outsole design.
A re-engineered NitroThin 3.0 TPU outsole features a widened heel platform that increases the overall surface area, allowing a wider spread of the Softspikes Pulsar cleats for maximum grip throughout the swing. The new design means D.N.A. Helix is 38% more structured than D.N.A. 2.0, as tested on the BodiTrack pressure mapping system.
"At FootJoy, we strive to deliver the very best features and benefits package in every shoe," said Russell Lawes, FootJoy Marketing Manager. "With D.N.A. Helix, we have pushed boundaries and merged technologies to deliver an all-round athletic shoe that ultimately provides the expected level of comfort and flexibility D.N.A. provides, but with additional structure."
Related: The best golf shoes of 2017
To ensure the structured D.N.A. Helix still provides the comfort and flexibility golfers are looking for, new materials and technologies have been utilised, which also allow for a reduction in overall weight.
Why it's so important to get fitted for your golf shoes
These include a new 3D FoamCollar 2.0, which provides a customised fit every time; a new TourSpec Stretch Tongue for added comfort and durability; a lighter weight TPU outsole chassis that boosts flexibility and stability and finally, an Xtra-thick FTF FitBed, which provides added cushioning and structure.
FootJoy continue to utilise ChromoSkin leather from Pittards of England on the upper, which combines a premium soft feel with waterproof protection. The lack of membrane also makes it lighter and more breathable.
The FootJoy D.N.A. Helix shoes come with a one-year waterproof warranty and will be available from October 2017 with an RRP of £175.