The European Tour continues its partnership with FootJoy
The European Tour has announced its decision to continue its successful partnership with market-leading Golf Shoe and Glove brand, FootJoy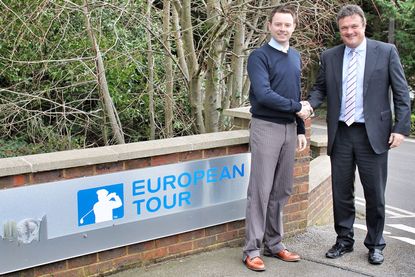 The European Tour has announced its decision to continue its successful partnership with market-leading Golf Shoe and Glove brand, FootJoy
FootJoy announced that it has extended its partnership with The European Tour as its Official Footwear Supplier until 2018.
Following the success of the initial agreement the new contract will encompass a variety of mutually beneficial brand-sharing and marketing elements.
The company's Sales & Marketing Director, Richard Fryer, commented: "We are immensely proud of the relationship we have developed with The European Tour over the past seven years, so naturally we are delighted to extend this association.
"We are certainly looking forward to working closely alongside their team over the next five years, as both organisations continue to lead from the forefront of the industry."
This latest agreement with the European Tour follows an earlier deal with Ryder Cup Europe, which will see FootJoy become an Official Licensee of the tournament when Europe attempts to defend its title against the United States at The Gleneagles Hotel from September 26-28, 2014.
FootJoy has long been synonymous with the winners' circle on The European Tour and 2013 was no different, with an impressive tally of victories from players choosing to compete in the all-round excellence & supreme performance of the brand's golf shoes.
Maiden Major Championship titles for Adam Scott at The Masters, Jason Dufner at the US PGA Championship and Henrik Stenson's end-of-season victory at The DP World Championship to secure the Race to Dubai title, were the undoubted highlights of a year packed of successes for FootJoy.
Tim Shaw, Sales Director for The European Tour, said: "Our relationship with FootJoy as an Official Supplier has been overwhelmingly positive.
"I think the fact that both parties have agreed to extend the partnership says everything about the level of satisfaction with our agreement which we hope will continue long into the future."
Tiyah Hernandez-Pierrepont is a full-time student at the University of Edinburgh where she studies English Literature. Tiyah grew up with golf, with her stepdad having it on the TV or even sometimes hiring Tiyah as a caddie! Tiyah is also an avid photographer and runner.