Golf Blog: Drive for Dough
Nicholas Gamble describes in this golf blog about how driving is now more important than the short game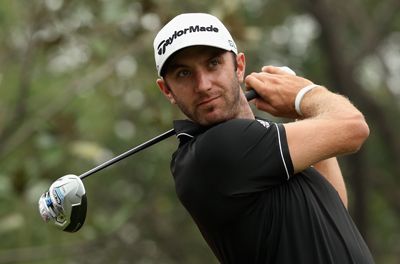 Golf Blog: Drive for Dough
'I need to spend more time on the putting green, it's all in the short game'
How often have we all said lines like this to ourselves or the long time favourite, 'drive for show, putt for dough.'
It has been the popular view of the game in recent times and is a view that dominates the thinking of club and professional golfers all over the world.
However, it looks as though that is all about to change.
A revolution is coming, one based on statistical analysis more in depth than anything that has been done in the past.
Led by Columbia Business school professor Ian Broadie and pioneered in the professional ranks by Edoardo Molinari, this approach is based on taking all the statistical data that professionals now have and putting it into context with what's happening in a tournament field or season as a whole.
It's a simple idea, not necessarily ground breaking on its own.
What is revolutionary is one conclusion that has been drawn from it. That long game is more important than short game.
Broadie was quoted as saying "When I compare the top players on the PGA Tour, I find that the long game contributes about two-thirds to their success while the short game and putting contributes about one-third"
It was a conclusion that shocked Broadie himself, so he decided to analyse the data in a different way and sure enough, the information all pointed to one conclusion.
Edoardo backed up the professor's comments describing a situation in which he challenges a single digit handicap player to a skills challenge, asking would he like it to be on the putting green or on the range over distance and accuracy.
The obvious choice would be on the putting green. There the single digit handicap would at least have a chance.
However, even with the backing of a Columbia professor, a nine time professional winner and common sense, this is a realisation that is likely not to be accepted by those already ingrained with the putt for doe mentality.
To be fair, it is has yet to be seen how well this translates to the everyday club golfer.
But, I know from my own experience, that being three off the tee is hard to come back from.
Nick was a freelance writer for Golf Monthly from 2012 to 2014.