Revisiting the lost golf course at Moatlands in Kent
Jeremy Ellwood revisits Moatlands golf course in Kent which sadly closed in 2008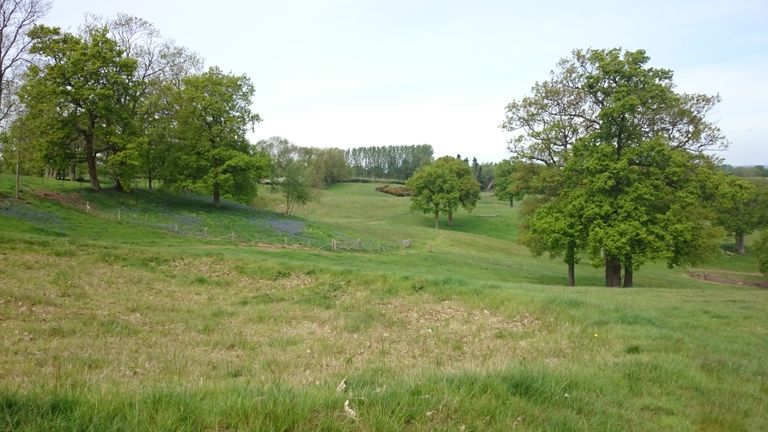 Jeremy Ellwood makes a return trip to the lost golf course at Moatlands in Kent seven years after it closed and nearly two decades since he last played it…
In the same year I started work in the golf industry, I first played a grand new Japanese-owned course called Moatlands, laid out over beautiful rolling countryside between Brenchley and Paddock Wood, close to my then home in Tunbridge Wells.
It was 1993, and golf courses were still springing up all over the place as developers and investors sought to tap in to the seeming pot of gold that was the golf industry.
It was a magnificent layout, with acres of sand to rival nearby Chart Hills, back tees stretching to over 7,000 yards and a seemingly bright future.
I played the course a couple more times in the mid-1990s, but last week, revisited for the first time in well over 15 years with my colleague Rob Smith, who lives within a mile… not to play, but to see how much of the course you could still make out seven years after closure in 2008 (under its later name of Kent National), and whether it would trigger any memories.
I have to admit that I found it both a fascinating and sad experience. Rob still had a yardage book under the original Moatlands branding – indeed, I probably do too, tucked away somewhere in the dark recesses of my loft – and although much of the former layout is now fenced off, we were able to work out much of the routing we could see using our amateur golf course detective skills.
I could remember the 1st hole playing up into a corner and the short par-3 2nd that followed; I could remember the vast, shallow green protected by acres of sand shared by the 9th and 18th holes; I could remember one or two holes where there were trees in the middle of the fairways such as the 3rd; and I could quite clearly remember the snaking 14th with its awkward slopes and hard-to-find plateau green.
But beyond that, it had all been pretty much erased from my mind, and indeed, the landscape.
Every hole had a cluster of four or five tees and many large bunkers, and it was easy to make these out still, albeit in an entirely grassed-over state.
The flat areas where the greens once stood sometimes took a little more working out, with tell-tale greenside bunkers and the yardage book the only real clues.
All were now covered in lengthy meadow grass, with barely a hint of the finer strains that once adorned them.
There was some evidence, though, of the bed of sand some 150-300mm deep with which the entire course was famously covered at great expense to ensure year-round playability.
I have to say that, overall, I found it quite a sobering experience to see somewhere over which I had once enjoyed this great game of ours in such a sorry state.
But that is, of course, a slightly selfish golfer's perspective, for it is still a beautiful tract of rolling Kent countryside.
Some would no doubt argue that, with the beauty of hindsight, it should ever have remained thus, rather than becoming the site of an ultimately futile grand investment scheme that perhaps just cost too much to ever pay its way.
As I walked away, I felt frustrated that I couldn't remember or visualise more of the holes, nor indeed, a single shot from the 240 or so I must have played here over the course of my three rounds.
Admittedly, I am over 50 and it was probably closer to 20 years ago than 15 that I was last here, but deep down, I think I had perhaps hoped it would all come flooding back.
It didn't, and sadly, never again will for this lovely, but short-lived, lost golf course.