100. Close House (Lee Westwood Colt): Top 100 Courses UK & Ireland 2015/16
Close House (Lee Westwood Colt) in England has been ranked number 100 in Golf Monthly's top 100 courses UK & Ireland 2015/16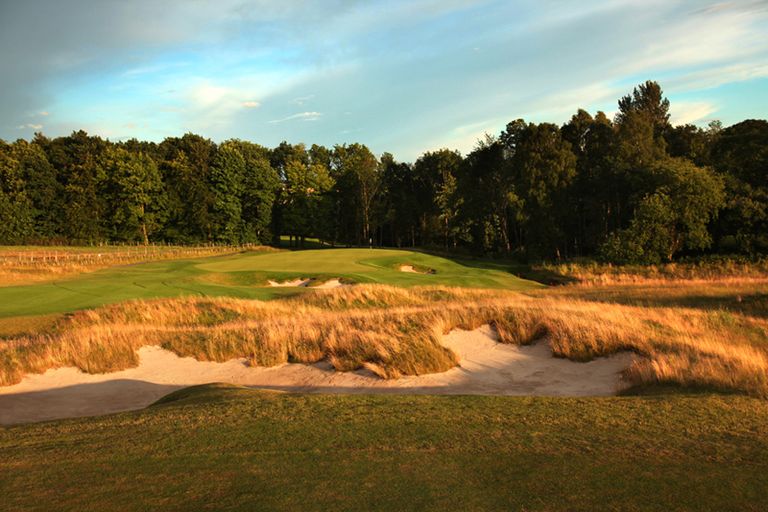 By Tom Clarke
Close House (Lee Westwood Colt) in England has been ranked number 100 in Golf Monthly's top 100 UK & Ireland golf courses 2015/16.
100. Close House (Lee Westwood Colt): Top 100 Courses UK & Ireland 2015/16
Heddon on the Wall, Newcastle upon Tyne, NE15 0HT
T: 01661 85 22 55
GF: £110 per round all week
Architect: Scott Macpherson
Visitor Information: Best visitor days are Monday-Friday with weekend play restricted before midday
Catering Options: Full catering facilities provided all year round in the No19 Golf Clubhouse - all-day dining available 7.30am – 9.30pm every day
2012 Ranking: New entry for 2015/16
Work Undertaken since 2012 ranking: New championship tees on 8th & 18th increasing the yardage of both. New lake directly in front of 18th, gorse introduction on holes 5, 7, 8, 13 and 17 - ongoing rough management to help the fine fescue grasses thrive and improve the playability of all rough areas. Bunker sand evaluation to improve consistency and playability.
The Lee Westwood Colt course has made its way into our rankings just three years after opening following near-unanimous positive feedback from our panel of experienced assessors.
Further improvement work undertaken by Scott Macpherson Golf Design with Westwood's input since its 2011 opening has strengthened its cause, with Macpherson seeking where possible to incorporate the design philosophies of Harry Colt, hence the name.
The course is set on the side of a hill near Heddon-on-the-Wall with glorious views out over the Tyne Valley from the highest parts of the course, and an enviable sense of isolation.
Perhaps its greatest strength is that, despite the sloping terrain, you're seldom asked to climb too steeply, other than on the sharply rising par-5 10th.
Even then you are promptly rewarded with two holes along the top that serve up some of the best views, before you plunge back down via the exhilarating 13th and its sea of sand.
Similarly on the front nine, the sharpest ascent on the par-5 7th, with its clever split fairway, is again followed by stunning views and a glorious descent.
Elsewhere the layout traverses the slopes in a more gentle fashion, with some of the visual highlights the challenging par-3 9th over water, and the almost Augusta-esque par-3 14th, playing across a stream to a secluded green in its very own little wooded glade.
+ Clever use of terrain
- Lacks a little atmosphere and 'golf club feel'
Panellist comments
"The Colt course has the best set of inland par 3s I have ever played."
"A really interesting and intriguing new course, but as the course guide says, choose your teeing grounds with care for maximum enjoyment."
"On the day I played, the sun was catching the golden wispy grasses in the rough a treat, making the whole place look an absolute picture."